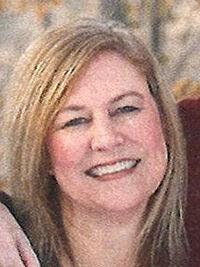 Stefanoni, Kimberly Buckland, formerly of Ladue, passed away on Dec. 5, 2021, in Maple Grove, Minnesota, at the age of 49.  She is survived by her husband Dave; son John; daughter Regan; her father Bruce Buckland of Kirkwood; and brother Keith Buckland (Elke) of Chesterfield.
Kimberly was a graduate of Ladue Horton Watkins High School and Southern Methodist University, a member of Kappa Kappa Gamma Sorority, and had been associated with Commerce Mortgage Company while living in St. Louis.
Services:  a Memorial Service will be conducted in the Sanctuary of Ladue Chapel Presbyterian Church, 9450 Clayton Road, Ladue, on Friday, June 10, at 2 p.m.  A reception with the family will follow the service.
A service of the Lupton Chapel.