Kevin Jason "Twig" Nentwig, 49, of St. Louis, passed away on Saturday, April 25, 2020.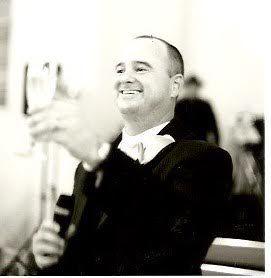 He was born Oct. 5, 1970. A graduate of Webster Groves High School, Kevin attended Missouri State University and devoted his career to work in the pharmaceutical packaging industry. Kevin spent the last decade with Rx Systems, Inc. and was recently promoted to vice president of the firm's Long Term Care Division.
He is survived by his loving wife, Colleen Christy Nentwig, and sons, Joseph Bateman Nentwig and Ryne Dobson; adoring father and mother, Kent Nentwig (Debbi Van Booven) and Anne Koch; cherished sisters, Kim Nentwig, Stacey Nentwig Greer and Christy Nentwig Stenberg; treasured brother, Matt Koch (wife Tracy); dear aunt and cousins, Janet Schoedinger (Jim Mann), George Schoedinger (wife Carol) and Sarah Schoedinger (husband Kurt); dedicated brothers-in law, Craig Christy (wife Julie), Jeff Greer and Matt Stenberg; devoted father-in-law and mother-in-law, Jim and Gail Christy; admiring sisters-in-law, Jamie Christy and Carey Christy Chapman (husband Scott); and many nieces and nephews, as well as five godchildren, who cared for him beyond measure.
Kevin laughingly labeled himself "Switzerland." It was the perfect analogy for this beautiful compromise-loving man, a perfectionist in all things he made and maintained, and an oasis to all those who surrounded him. There are no words for how he will be missed by family, friends, colleagues and others whose lives he touched.
Due to current conditions (due to the coronavirus pandemic), Nentwig's service will be private, but a memorial and reception are planned for the summer. In lieu of flowers, contributions may be made to the National Alliance on Mental Illness at www.nami.org.