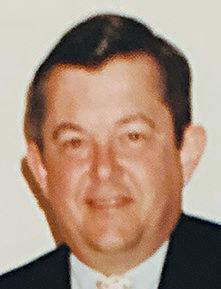 Wilton, Kent Roger, age 76, passed away on Aug. 15 after a long battle with Alzheimer's. He is survived by his wife, Marilyn (nee Hays); son and daughter-in-law Gregory and Jennifer (nee Steinbruegge) Wilton; grandchildren Ewan, Elijah, and Fiona; and brother and sister-in-law, Douglas and Jeanne (nee Althoff) Wilton.
Kent was a loving husband, father, and grandfather, loyal in his friendship, quick with his wit, and generous with his attention and curiosity. He was raised in Webster Groves, he graduated from WGHS, earned a B.A. from DePauw University and an MBA from Washington University. Kent met Marilyn in Webster, and they married in 1969.  He served in the US Army as a 1st Lt. from 1969-71. He earned the Bronze Star and other honors serving in Vietnam. Kent and Marilyn settled in Kirkwood. He had a career as a systems engineer with IBM and a sales rep. for Lexmark. He served in multiple roles at St. Matthew's Episcopal Church, Alumni Vespers Choir, St. Louis Genealogical Society, and Saturday Night Dance Club where he made many of his closest friends. Kent enjoyed golfing, camping, fishing, woodworking, genealogy, music, Cardinals baseball, computers, crossword puzzles, dancing, cooking, fine wine, but most of all fine company. 
Visitation at Bopp Chapel, 10610 Manchester Rd, on Friday 8/23 from 5-7 pm, and memorial service at Grace Episcopal Church, 514 Argonne E Dr., Sat. 8/24 at 2 pm. In lieu of flowers, contributions to the Alzheimer's Association and Grace Episcopal Church appreciated.