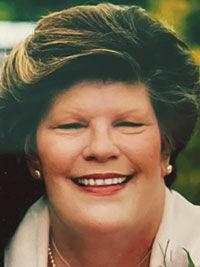 Ives, Kate Davison, of Kirkwood, Missouri, passed away June 4, 2022. She was born Jan. 27, 1951, to John and deFrance (Crosby) Davison in Sedalia, Missouri.  In 1953, the family moved to Kirkwood, and in 1969, Kate graduated from Kirkwood High School.
Kate married in 1971 and lived in Colorado and Germany while her husband served in the military. Their son, David Lipscomb, was born in 1974, and the couple later divorced. Kate married John Ives in 1983, and together they moved to Creve Coeur, Missouri, before returning to Kirkwood in 2002. John preceded her in death in 2011.
Kate and John were avid boating enthusiasts, and they enjoyed traveling together. Kate was a member of the Kirkwood Historical Society, where she served in leadership roles and was an active volunteer at Mudd's Grove. She was an ardent admirer of dachshunds and owned several throughout her life.
Survivors include her son, David (Lori) Lipscomb; two granddaughters from Wildwood Missouri; and her brother, Polk (Jan) Davison from Des Moines, Iowa.
An open house reception in Kate's memory will be held Tuesday, Nov. 22, from 2:30 to 4:30 p.m. at Mudd's Grove, 302 West Argonne Drive in Kirkwood.  Memorials can be made to the Kirkwood Historical Society, P.O. Box 220602, Kirkwood, Missouri 63122-0602.