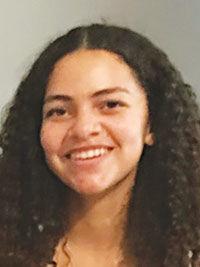 Wrice, Kara Lynn. It is with deep sadness that we share the unexpected passing of our beloved daughter, Kara Lynn Wrice, on Friday, July 2, 2021.
Born on March 30, 2005, she was 16 years old and a rising junior at Webster Groves High School.  She had a passion for volleyball, enjoyed her job as a lifeguard over the summer months at Warson Woods Pool, and had an incredibly bright future with Mother Model Management as a standout model. Since she was a toddler, her grandfather predicted that she was destined for a modeling career, and Kara did not disappoint. 
Kara will always be remembered for her kindness, positive outlook, beaming smile and love for life and family.
Kara is survived by her adoring parents, Karl and Lisa (Hohn) Wrice; her loving brothers, Zachary, Evan and Austin; and her admiring aunts, uncles, cousins and nieces,
A memorial service will be held at the Mount Calvary Lutheran Church, located at 9321 Litzsinger Road, St. Louis, Missouri, on Sunday, July 11, 2021 at noon. Please feel free to view the livestream at www.facebook.com/mountcalvarylutheranbrentwood.
In lieu of flowers, it is preferred that memorial contributions be made to PreventEd 9355 Olive Blvd. St. Louis, MO 63132. The website is www.prevented.org/donate.
The website link includes an option to designate an in memoriam contribution. PreventEd provides preventative education, support and advocacy for children and their caregivers when faced with many of life's challenges.