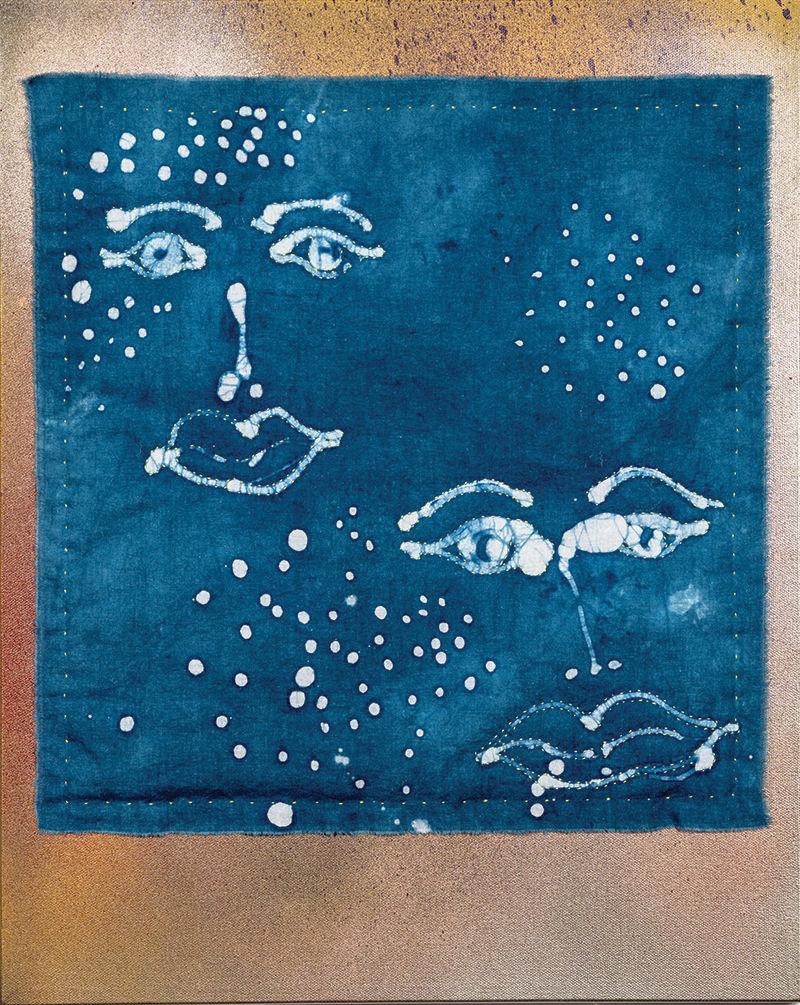 Kacey Cowdery is a Webster Groves based designer and fiber artist. In the beginning of her professional career, Cowdery worked as an interior designer for HOK, where she collaborated with architects and other designers. From there, she joined Global Granite, where she helped clients source and select natural stone for their projects.
Cowdery studied fine arts and interior design at Maryville University. But first, she learned arts and crafts at home. Her father was an accomplished watercolorist, and her mother and grandmother both quilted and crocheted.
"Fabrics, threads and yarns were always around," she says. Because of this, textiles are "what she knows." Cowdery maintained a keen interest in textiles throughout her various careers, and continues to be inspired by a wide range of materials and techniques.
Early on, she channeled this interest into making wearable garments, but in the late 1990s she increasingly focused her efforts on fiber arts. She prefers to work slowly and incorporate handwork instead of machine stitching. She uses the medium to explore family history and personal experience. Cowdery mentions the Jefferson Grid as one of the subject matters she explores in her work.
Shortly after the American Revolutionary War, Thomas Jefferson proposed dividing America's fields and forests into a grid of perfect square-mile sections in order to apportion territories and to create a nation of "yeoman farmers." Generations later, Cowdery's own grandparents would be farmers in Ohio. Cowdery recalls looking down on this system from the window of an airplane. In her own work, a grid measures the composition, while various stitchings and marks meander like streams and river ways across farmland.
This month, Cowdery is busy installing work in at least two exhibitions as part of the St. Louis region's Innovations in Textiles 2019. Her piece, "Survey," is included in the Missouri Fiber Artists exhibition, "Portraits & Portrayals," at Framations in St. Charles. "Survey" is batik on cotton cloth with poly batting. It is embroidered using floss and a tiny running stitch to nip the surface of the cloth. The batting and embroidery create what is called a "low loft pattern."
Learn more about Kacey Cowdery at www.kaceycowdery.com.