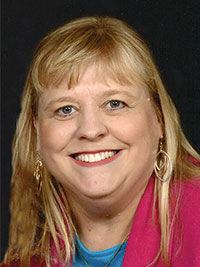 Long, Julia (nee Bruemmer), 56, of Kirkwood, Missouri, passed away Jan. 5, 2022, following a lengthy illness. Julie leaves her husband of 24 years, Steve Long.  Surviving are her mother, Estelle (Krebs) Bruemmer of Hillsboro, Illinois; brother David Bruemmer and wife Dala of Syracuse, Indiana; and brother Kevin Bruemmer, wife Kate, and children Jack, Eliza, and Josie Bruemmer, all of Bloomington, Illinois.
As a loving Christian, Julie was a deeply compassionate, empathetic and selfless soul. While she preferred to serve without fanfare, her sensitivity to friends, family, and anyone in need was abundant and touched many lives. Julie tenderheartedly discerned needs and gladly intervened on others' behalf.
Julie graduated from Case Western Reserve with a degree in accounting, followed by a law degree (JD) from St. Louis University.  Julie practiced law for several years and enjoyed accounting projects for non-profit organizations.  In 2017, Steve and Julie formed a non-profit organization named One Spirit Engineering, through which Julie's legacy will spread across the world.  Julie was very involved with St. Francis Xavier College Church and St. Gerard Majella in Kirkwood.
Visitation was Tuesday, Jan. 11, at Bopp Chapel in Kirkwood. A funeral mass was celebrated Wednesday, Jan. 12, at St. Francis Xavier College Church in St. Louis.
In lieu of flowers, Julie's favorite charities were Food for the Poor and One Spirit Engineering.