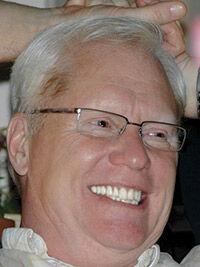 Antosek, Joseph Francis. Larger than life, Joseph (Joe) Francis Antosek carried his 6-foot, 6-inch frame, big smile, tight handshake and boisterous personality into every room. After a long and hard-fought battle, Joe died Dec. 10, 2020, leaving his wife of 33 years, Phillury Platte; children Carie (Adam) Calvery and  Langston Antosek; soon to be daughter-in-law, Julie Ziah; grandchildren Gannon, Beau and Sydney; siblings Bill, Mari, Michele, Richard and Sally; and a clan of cousins near and far. He was preceded in death by his daughter Tiffany, siblings Ed and Rosemary, and his beloved dog Dimitri. 
Joe retired as an officer from the U.S. Coast Guard after 20 years, serving tours in St. Louis, Japan and Washington, D.C.  He later co-owned Trains To Go in Webster Groves, Missouri, capturing the hearts of customers, young and old, with his witty and irreverent banter. 
Joe will be remembered with the top down on his convertible, wind in his hair and the beach on his mind. He will be interred at the National Cemetery in Salisbury, North Carolina, with military honors. Memorials may be made in his memory to the Alzheimer's Association, Missouri Veterans Home-St. Louis, or any worthy cause.