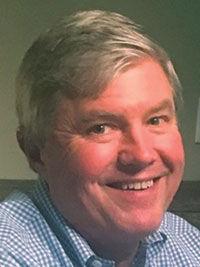 Zisser, John, 61, of Frontenac, Missouri, died Thursday, Oct. 21, 2021. Visitation will be held from 4 p.m. to 8 p.m. Thursday, Oct. 28, 2021, at Bopp Chapel in Kirkwood, Missouri. Funeral services will be held at 10 a.m. Friday, Oct. 29, 2021, at Prince of Peace Lutheran Church in Crestwood, Missouri, with Rev. Hans Fiene officiating. Burial will follow at Oak Hill Cemetery in Kirkwood. Memorials are suggested to the Shriners Hospital for Children. 
John was born on Nov. 15, 1959, in Kirkwood. He was the son of the late John Jr. and Audrey (Ulmer) Zisser. On Nov. 4, 2000, he married his beloved wife, Christy. John was raised in Kirkwood and was a graduate of Kirkwood High School. He was well known in the St. Louis area and was a pillar of the community. He owned and operated Zisser Tire, the company he started with his father, John Jr., in 1994. He was a long-standing member of the Gateway Viper Club and a subdivision trustee. He enjoyed traveling and fishing at their home in Long Boat Key, Florida, as well as working at their cabin in New Florence, Missouri. 
He was known for always lending a helping hand. John was likely to be found plowing snow (at all hours of the night), or helping friends and neighbors, and was always a good sport in helping build any project Christy imagined.
In addition to Christy, he is survived by two brothers, Michael Zisser and Mark (Debbie) Zisser; sister Susan Hanson; nephews Alex (Taylor) Zisser and Zack Zisser; niece Kate (Jon) Hansen; great-niece Rylee; and many special friends. Bedsides the love of his life, he was adored by their beloved dogs.
In addition to his parents, John was preceded in death by one brother, Steven Zisser.