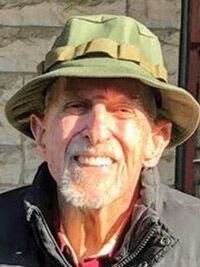 Olms, John Otto, age 86, passed away Sunday, Dec. 5, 2020.  He was the dear father of Robert (Sandy) Olms, Jeff Olms and the late Barbara Reed; father-in-law of Bill Reed; grandfather of Kristina, Jennifer and Hannah; and great-grandfather of six.
John was a cement mason and proud member of Local 527 for over 60 years. He was a member of the Bullseye Gun and Rod Club in DeSoto, Missouri, for 25 years, and was also a member of the Shadow Riders Motorcycle Club.
Visitation was Thursday, Dec. 10, at Bopp Chapel, 10610 Manchester Road in Kirkwood. Graveside service followed at New St. Marcus Cemetery. In lieu of flowers, memorials may be made to St. Jude Children's Hospital.