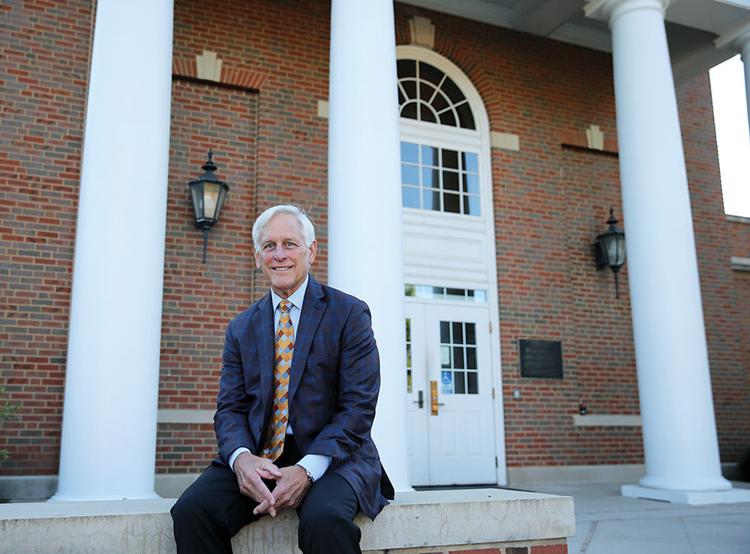 For 42 years, John Hessel has served as Kirkwood's City Attorney and it is safe to say that his voice commands rapt attention on the dais of the city council. He need never raise it.
On Sept. 16, the council members' judgment was ratified by the publication Best Lawyers in America as it named Hessel the 2020 Lawyer of the Year for First Amendment Litigation. The selection was made on the basis of a vote among thousands of practicing attorneys, according to the publication.
Hessel is particularly proud to be named as a top practitioner of First Amendment law, as that was the specialty of his mentor, the late Robert Hoemeke, who defended the St. Louis Post-Dispatch before the U.S. Supreme Court in the Pentagon Papers case.
"We are fortunate to have someone of his caliber as our legal counsel," Mayor Tim Griffin said of Hessel. "He is well-respected in all circles. When you get awards from your peers, that's a big deal. That might be the biggest kind of award you can get."
Hessel has won the award previously, in 2014 and 2018. He was named the Lawyer of the Year for Municipal Law in 2011, 2013, 2015 and 2016.
Hessel was city prosecutor for Florissant from 1977 to 1984. Currently he is city attorney for Maplewood as well as Kirkwood.
A Life-Saving Legacy
Hessel, always a cool presence on the council dais, demonstrated he has just as much command of himself under extreme duress when he saved his own life and likely that of others in the February 2008 mass murder in the chambers of the city council in city hall.
The shooter, Charles Thornton, had specifically targeted Hessel, along with Mayor Mike Swoboda and Public Works Director Ed Yost.
Thornton murdered Yost and fatally wounded Swoboda, who would die seven months later. In the process, he also killed police officers Sgt. William Biggs and Officer Tom Ballman and two members of the City Council, Michael Lynch and Connie Karr.
"There weren't any random victims," Hessel recalled. "Each murder was planned. He proceeded execution-style."
But Hessel foiled Thornton's plan for him. Hessel first ran, but quickly was caught.
Then the moment of decision came. "I looked him in the eye, and it was like looking into the eye of a shark —very menacing, no emotion," Hessel remembers. "I picked up one of those little plastic chairs and I thought, 'Oh my God, this is not going to work,' and I threw it at him, and I literally hit him in both of his arms."
That spoiled Thornton's aim, buying a precious moment. Hessel, with the names of his children (Mark, Laura, Katherine) and wife Patricia running through his head, picked up another chair and hit Thornton as hard as he could. Then another chair.
"But I realized I was bringing chairs to a gun fight, and I decided to run again," Hessel said.
It was a fortunate choice, as Hessel was able to move fast enough — and frantically enough — to keep Thornton from taking good aim, and also distracted him from additional murders.
As Hessel made it to the stairs outside the chamber, he met officers Paul Faulstich and Steve Guyer, who told him to get out of the building while they continued into the council chambers and shot Thornton dead.
The entire incident took 1 minute 20 second, Hessel remembers.
Where did he get the presence of mind to throw chairs at a berserk gunman?
"It was 10 years to the day since my father (Joe) had died," Hessel remembered. "I am absolutely certain that my dad was with me. I felt him."