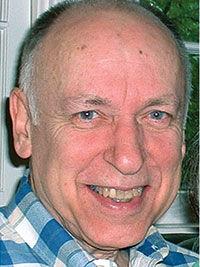 Coombs, John Guy. John Guy Coombs of Glendale died Saturday, Oct. 15, 2022. He was 85.
John Coombs was born in Chicago, Illinois. He was a graduate of West Point Military Academy and a retired Lt. Colonel after serving in the U. S. Army for 24 years. Mr. Coombs had three deployments during the Vietnam War. The first, from 1962-1963, was as an infantry battalion advisor in the delta region west of Saigon. From 1966-1967, he served as Brigade Operations Officer with the U.S. 7th Infantry Division north of Seoul, Korea.
Mr. Coombs' last deployment, from 1969-1970, was as an infantry brigade operations officer with the U.S.  25th Infantry Division, 3rd Brigade at Dau Tieng, Tay Ninh Province, and later as operations officer, U.S. 1st Battalion, 27th Infantry along the Vam Co Dong River 30 miles west of Saigon. For his service during the Vietnam war, Mr. Coombs was awarded the Air Medal, the Bronze Star Medal and the Legion of Merit Medal. 
In addition to his love for his country, Mr. Coombs was a devoted husband and caring father who enjoyed the outdoors, reading and playing with his dog. He and his first wife, Ruth I. Coombs, who died in 2005, moved to Glendale in 1994. 
He is survived by his second wife, Martha Blair Coombs. He was father to Kimberly (Ron) Stillwell, Jamie (James) Gagliarducci, Robin (Chris) Feenan and Jill (Doug) Hurt; grandfather to Wednesday Storm, Joshua Gagliarducci, Emma Glas (nee Gagliarducci), Matthew Schnell, and Morgan and Jackson Hurt; and great-grandfather to Josie Gagliarducci and Theo Glas. Mr. Coombs' granddaughter, Casey Storm, died in 2007.
A private interment will take place at Jefferson Barracks National Cemetery.