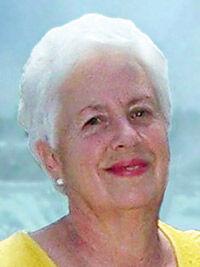 Lee, Joan Louise (nee Eichkorn), age 76, beloved wife, mother, grandmother, aunt and friend, died peacefully March 17, 2021, at her home in Des Peres, Missouri, surrounded by family.
Joan was born May 26, 1944, to the late Gustave Eichkorn and Maxine Eichkorn (nee Knepper). She inherited her father's sociability and determination and her mother's compassionate and caring nature. She grew up in Kirkwood, Missouri, and attended Tillman Elementary School, St. Peter Catholic School and Ursuline Academy.
Joan is survived by her devoted husband of 56 years, George Lee. Though they were opposites in many ways, they loved each other deeply, and their commitment to each other and their family helped them weather many storms. Their union produced four daughters and many happy memories.
Joan was the kind of mother who expected to be obeyed but also provided unconditional love and support to her children: Mary Lee (David), Christine McNiff (Jim), Jennifer Chatfield (Wade) and Katherine Cochran (Matt). A meticulous housekeeper, she kept them fed, clothed, and safe. More importantly, she was the glue who held her family together. She was their town crier, chief adviser, frequent rescuer and maker of the world's best Thanksgiving stuffing.
Joan loved to talk. In person or on the phone, she would converse with relatives and friends for hours. These long conversations fueled the strong relationships she built over the years with her mother, daughters and others.
Joan's seven grandchildren (Maggie Murrell; Kelsey and Connor McNiff; Bea Chatfield; and Natalie, Molly and Liam Cochran) were the light of her later life. She helped raise every one of them while their parents worked. She was a grandma like no other: fun-loving, mischievous and not above instigating crank calls. She made her grandkids laugh and behave, often at the same time. 
Open, honest and always herself, Joan will be missed greatly by her family and friends. A memorial service will be held at a later date. In lieu of flowers, donations may be made to St. Jude Children's Research Hospital or the Humane Society of Missouri. Friends may leave condolences at www.everloved.com/life-of/joan-lee.