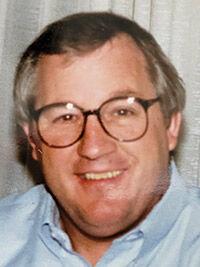 Woolf, Jimmie Dale, 75 years old, passed away peacefully on Wednesday, Dec. 23, surrounded by his family.
Jimmie was a ´63 graduate of Affton High School. He received a football scholarship to Southwest Missouri State College and graduated in ´69 with a bachelor of science degree. 
Jim is an Army veteran. He served the Army in Denver, Colorado, as a psychiatric social worker in ´70. He received his master's in education from Washington University in ´78. Jim began his history-teaching and coaching career in California, Missouri in ´69, moved to Fort Zumwalt School District in ´74, then spent most of his teaching/coaching career at Parkway West Middle and High School, ´76. 
Jim helped coach Parkway West in football, wrestling and track and field. In wrestling, he coached three state champions and many other state qualifiers. Jim ended his coaching career at Kirkwood High School. In 2013, Jim was inducted into the Hall of Fame of the St. Louis Metropolitan Football Coaches Association.  He was a beloved teacher and coach. Jim battled several health issues and passed away peacefully in his home with his wife Gayle and his two children, Benjamin and Jessica. 
Jim was preceded in death by his infant daughter Alexis Woolf and his parents Fredia and Paul Woolf. He was the beloved husband of Gayle (Chouquette) Woolf; loving father of Jessica Woolf (Aaron) Schutte and Benjamin (Katia) Woolf; grandfather (Papa) of Bryce and Abigayle Schutte; brother to Jerry, Larry and Bill Woolf; and uncle, cousin and teacher/coach to many. He is forever resting at Our Redeemer Cemetery.
In lieu of flowers, donations may be made in Jim's name to the Liver Foundation, Kidney Foundation, or  the American Diabetes Association.
Private family services were held.