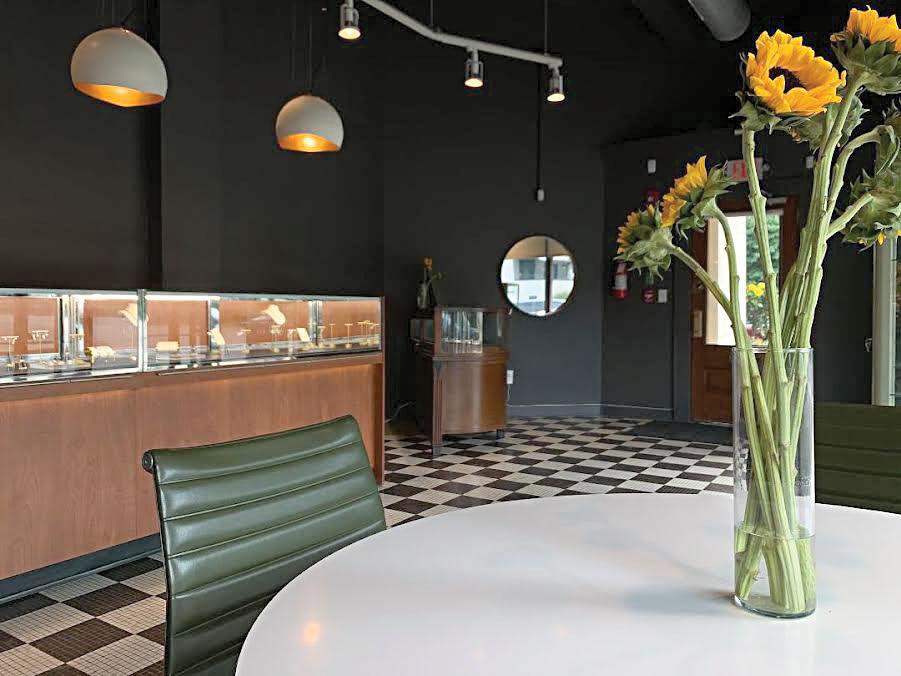 Custom jewelry store Fire and Facet Studios is now open in Webster Groves at 601A E. Lockwood Ave. in the DeSoto building.
With large windows opening to the jewelers' studio, customers can get a close-up of the creative process. President and owner Peter Sutton designed the space specifically to offer customers an opportunity to watch jewelers at work.
"I've always been fascinated by the creative process and how a masterpiece comes to life — observing chefs practicing their culinary magic, or seeing a painting evolve under the artist's brush," he said. "So I wanted our visitors to be able to watch how fine jewelry is crafted, restored or repaired."
In addition to fine jewelry and gemstones, Fire and Facet Studios offers expert jewelry repair and restorations, as well as comprehensive insurance appraisals.
The studio is open Tuesday by appointment only, 10 a.m. to 5 p.m. Wednesday through Friday, and 10 a.m. to 4 p.m. Saturday. A grand opening is planned for the fall. For more information, call 314-731-6008.