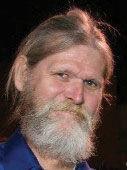 Kelley, Jerry Arthur passed away in his country home at 500 Woods Drive, Marthasville, Missouri.
Jerry was a free-spirited man who loved science, observational astronomy, music of all kinds and always a good joke.
He was born in St. Louis, Missouri, and raised by his parents, Hazel Ruth Kelley and Dowell Kelley Sr.
He co-founded the Eastern Missouri Dark Sky Observers Astronomy Club and helped build a working observatory for East Central Community College in Union, Missouri, where he taught astronomy. Jerry will be remembered for his big grin and his deep laugh at a good joke.
Jerry is survived by his brother, Dowell Kelley Jr.; his three sons, Jason Kelley, 49; Sean Kelley, 37; and Brandon Kelley, 36; daughter Nancy Shepard, 30; and six grandchildren.  
Memorial services will be held at Martin Funeral Home in Warrenton, Missouri, on Friday, May 3, from 10 a.m. to noon, followed by a commitment ceremony at Laurel Hill Memorial Gardens in Pagedale, Missouri.