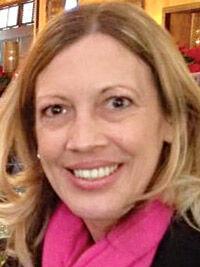 Kappel, Jenna Christine, age 47, peacefully passed away at her home in Virginia on Dec. 16, 2020, with her loving husband by her side. She is survived by her husband, Martin Abruzzo and their sons, Jack and Daniel; parents Dean and Carol Kappel; and brothers Mike and Paul. She was a beloved sister-in-law, aunt, cousin, niece and friend to many. 
Jenna graduated from Wheaton College in 1995 and went on to get a double master's from St. Louis University. She then worked in the healthcare field, even while becoming a devoted wife and mother. She had a zest for life and made every minute count, enjoying the outdoors with her family.
After Jenna underwent treatment for breast cancer, she was active in cancer support groups and fundraising efforts. Her cancer "sisters" were great friends and helped her as she later battled metastatic brain cancer. She fought with strength and grace. She was a brave and fierce warrior. 
As her husband held her hand she entered into rest. She will be sorely missed by all who knew her.