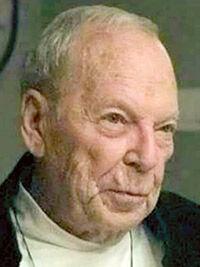 Keil, James (Jim) Sheridan, of the Kirkwood area, left this world, to our dismay, on March 27, 2021.
Jim was born in St. Louis, Missouri, on Jan. 27, 1929, and was in the graduating class of 1947 from Maplewood High School.
He was married to Mary Ann Keil (nee McCowen) on Oct. 27, 1950; they were married for 58 years.
At an early age, Jim was fascinated by advancing technology. This interest stayed with him through life, beginning with the first data processor to the Tesla electric car. He co-owned and operated an electronics company with his brother, Ed Keil, in the printed circuit board industry. 
He was always ready to capture a great photo and was keenly attracted to all types of architecture. 
Jim regularly enjoyed Saturday morning breakfast at Schneithorst's with classmates and friends well into his eighties. 
Jim was known to enjoy fine dining, jazz music, and a great glass of Merlot while surrounded by family and friends. He loved good conversation and never met a stranger.
Jim is survived by his companion, Marilyn Tandy; his sister, Judy Keil-Miller; his three children: Margaret Lacy Keil, Jeffrey Rhodes Keil and Sue Sheridan Keil; and his granddaughter Asa Caitlin Keil and her companion Zachariah McRee. 
He was proceeded in death by his beloved wife, Mary Ann Keil, and his brother, Edward William Keil.
We appreciate the staff at St. Luke's Hospital, who took superb care of Jim throughout the years, and the family would like to thank them all. 
Memorial contributions may be made to St. Luke's Hospital (http://www.stlukes-stl.com/development/donation-society-friends.html) in Honor of James S. Keil.