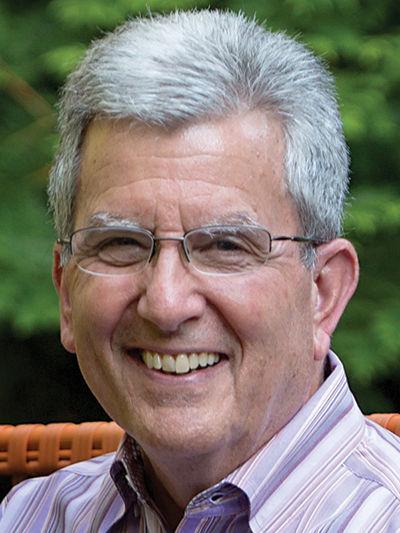 Weidman, James F. "Jim," passed away on Nov. 1, 2019. Jim believed passionately in the arts and their ability to provide a platform for the world to communicate and get along together.
Jim spent time with the Huntington Museum of Art, the Columbus Museum of Art in Ohio, the Saint Louis Art Museum, and the Arts and Education Council, where he spearheaded the renovation of a historic building in the Grand Center Arts District, a portion of which now bears his name.
After retiring in 2008, Jim held interim positions at the Eden Theological Seminary, St. Andrew's Charitable Foundation, Jazz St. Louis, and the Missouri Humanities Council, and Craft Alliance. He also served on the boards including The St. Louis Children's Choirs, Fox Performing Arts Charitable Foundation, Kirkwood Arts Commission, Kirkwood Arts Foundation and the Historic Kirkwood Train Station Foundation.
Jim is survived by Phyllis, his beloved wife of 51 years, and by son Chris (Vanessa) and grandchildren Nicholas and Avery, of Houston, Texas, and by daughter Katherine Verrill (Nathan) and grandchildren Emma, Lily and Phoebe Verrill, of Kirkwood, Missouri. He will also be missed by brother Jack (Marilynn) Weidman and sister-in-law Patience (Bruce) Gall.
A celebration of Jim's life will be held at Bopp Chapel, 10610 Manchester Rd., in Kirkwood, Missouri, on Sun., Nov. 24, from 1 p.m. to 3 p.m. In lieu of flowers, memorials may be made to a charity of donor's choice. www.boppchapel.com