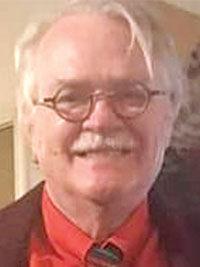 Reed, James A., 75, of Kirkwood, Missouri, passed away Jan. 18, 2023, after battling cancer. He was preceded in death by his wife, Elizabeth Robinson (Bibbit) Reed; and father, Glen Reed. He is survived by his mother, Rose Marie Reed; brother, Michael (Deb) Reed; loving girlfriend, Christine Hickey of Shrewsbury, Missouri; nieces, Amber and Robin Reed; many grand-nephews, all from Indiana and Illinois; sister-in-law, Helen Scales; niece, Catherine Scales Johnson; and nephew, Thomas Kirkpatrick Scales.
Jim graduated from Oxford, Indiana High School then went on to Purdue University, graduating with a BA in 1970. He served in Giebelstadt, Germany, in the U.S. Army and after returning, earned an MA in classical archeology and ancient history from Brandeis University. While at Brandeis, Harvard University hired him to translate cuneiform tablets. He earned teacher certification at Washington University and taught world history and other subjects at Harris Stowe University from 1986 until retirement in 2009. 
Jim was an active writer and spent his spare time as a stamp and coin collector. Jim loved talking about history and politics and Jim's favorite quote was "History does not repeat itself; human nature does."
Jim was an active member of the Unitarian Church. He shared generously his extensive knowledge with students, colleagues and friends, especially discussion groups with Eliot. We'll miss his vital contributions to our discussions and the kindness he brought to our lives. A memorial service will be held at Eliot Chapel, Kirkwood, Sunday, March 12, 2023, at 3 p.m. There will be a private committal at Valhalla Cemetery. Arrangements entrusted to Gerts, Windler & Keller Funeral Homes Fowler Chapel, 506 E. Main St., Fowler, IN 47944, 765-884-0110, www.kellerfh.com.