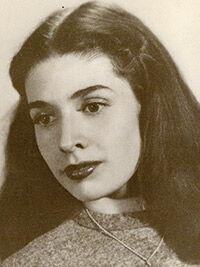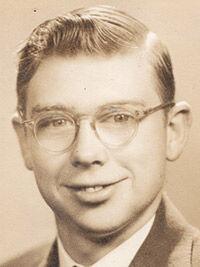 Scharlott, Jacqueline Marie "Jacquie" of St. Louis, Missouri, departed this life peacefully on Jan. 29, 2021. She was 92. 
Jacquie was born June 27, 1928, in New York, New York. She was raised in North St. Louis and graduated from Nerinx Hall High School in 1947. She attended Webster College (University) and lived in Chicago and New York City before returning to St. Louis. 
Jacquie was the beloved wife of Richard George Scharlott (departed at Laclede Groves in July 2020) for 54 years. Richard grew up in Webster Groves, Missouri, after surviving polio in 1932. He graduated from Webster Groves High School in 1947 and then Washington University in 1951. 
After Jacquie and Richard married, they made their home in Webster Groves, where they raised their children. In 1993, Richard and Jacquie moved to Sunset Hills. 
Jacquie was a dancer and dance instructor for many years before working at Saks Fifth Avenue for 32 years. She was in the Webster Groves Garden Club, Kirkwood Herb Society and the St. Louis Watercolor Society. Jacquie volunteered for 20 years at the Missouri Botanical Garden. She was an avid knitter and enjoyed her quilting group at St. Lucas UCC church in Sunset Hills.
Richard owned and operated Missouri Vocational Center — a trade school — for most of his career. He was also a Shriner and Mason for many years. He was a member of the National Rehabilitation Association and served as the president of the St. Louis Chapter. 
Jacquie was mother to four children: Frank Cermak (Dee Even); Kate Cermak; Karen Gray (Robert); and Julie Malecek (Pat). She was dear grandmother to Frank Cermak Jr.; Bryce, Isabel and Sophia DeVeaux; and Madeline and Marianna Malecek. 
Jacquie loved her family, friends, and neighbors and will be fondly remembered and dearly missed by all who loved her. 
A graveside service at St. Paul Churchyard will be held on May 22 at 11 a.m., where she will be laid to rest with Richard.