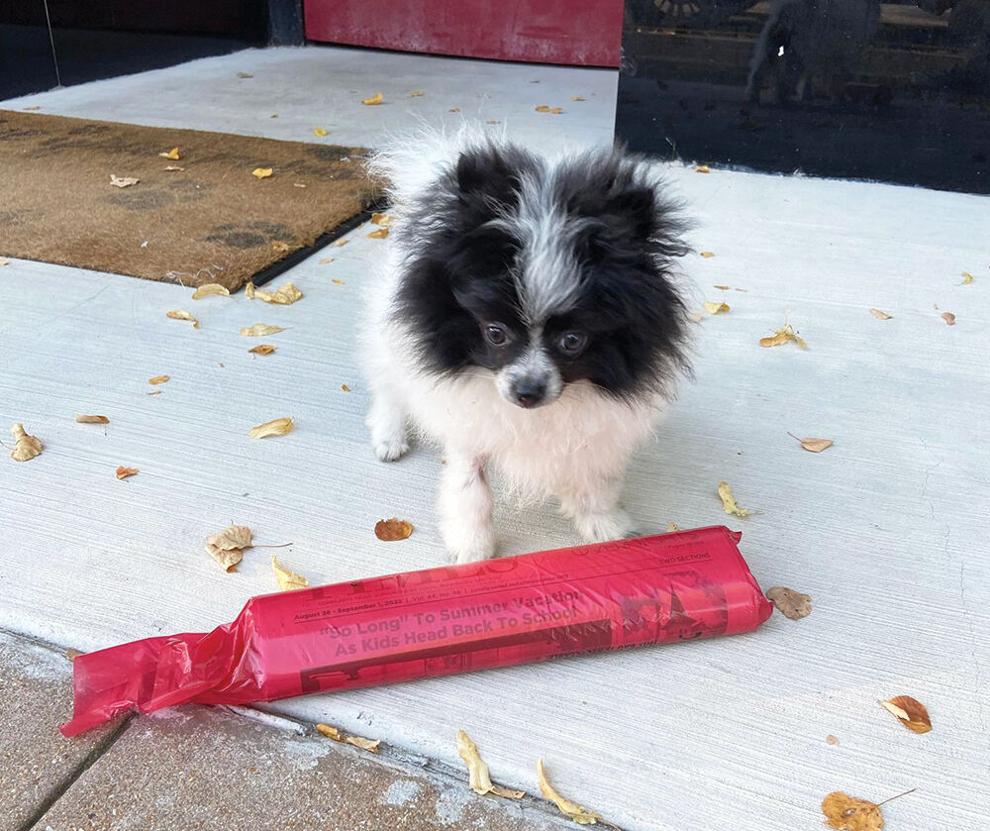 Please allow me to take a little break from the traditional, regularly scheduled Buzzing Love column for a special announcement ... I would like to introduce the latest addition to our pack: A tiny little ball of fluff called Mr. Puffers!
This 3.5-pound, 18-week-old Pomeranian puppy is the new Pom-in-Chief. My husband and I are beyond excited to have been chosen as the proud parents of this precious little pup from Gateway 4 Paws in Illinois.
In keeping with the rescue's name for him, Mr. Puffers joins our 14-year-old Pomeranians, Foxy and Bear-Bear, brothers we adopted from the same litter when they, too, were just little balls of fluff. With Mr. Puffers in the house, our pack has grown to five and our hearts have grown exponentially in size.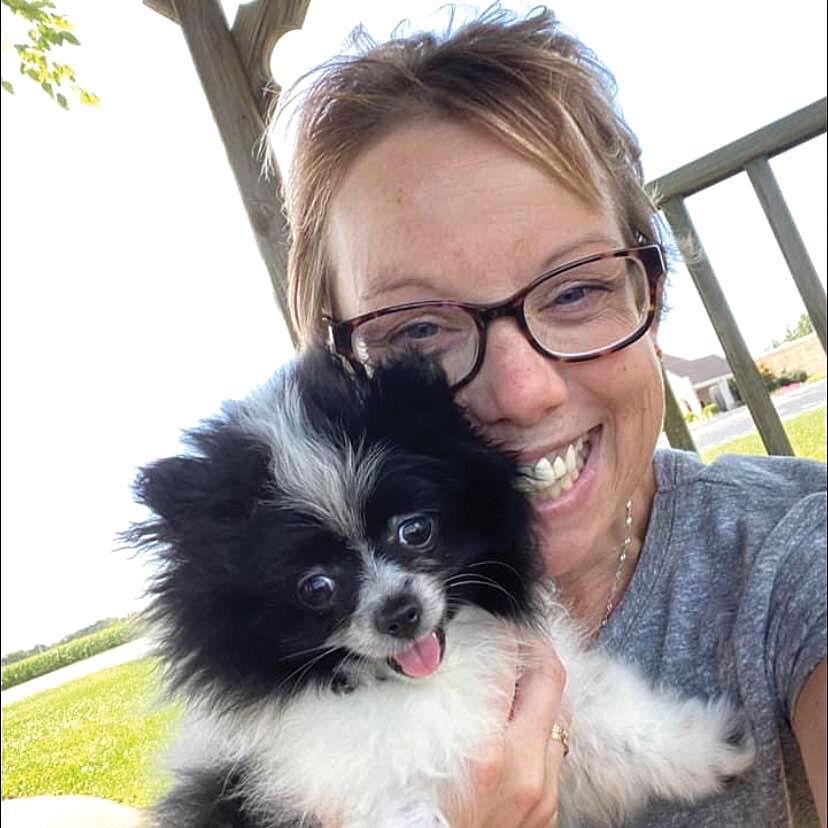 We weren't looking to adopt, but when his little face popped up on the Gateway 4 Paws Facebook page, we couldn't resist. Actually, it was my husband, Travis, who put in the application. When I found out, I couldn't have been more thrilled that he did.
But with seemingly hundreds of applications pouring in for this Little Bits, I had all but convinced myself that it wasn't going to happen. Then we got a call. And just like that, he was ours!
In the three weeks he's been with us, this tiny puff ball has stolen our hearts and is now forever a part of our pack. We are absolutely smitten with this sweet, smart, spunky little fluff. He's also fast, funny and true to the Pomeranian breed, super feisty.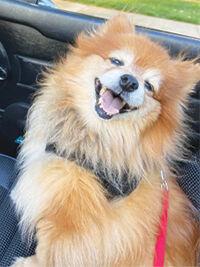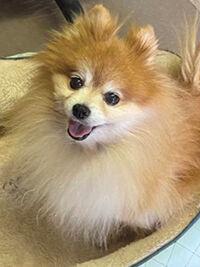 These little dogs come with big personalities, and Puff's was on full display during his first puppy class earlier this week when he was the only small dog the trainer quickly realized could already join the big dogs. 
Having owned — or being owned by — four Pomeranians throughout my life, I wasn't surprised in the least. Deterred by nothing, Mr. Puffers wants to explore everything, meet everyone and be the leader of the pack. Travis appropriately calls him Busybody.
As such, he's certainly keeping us — and his older brothers — on our toes. While Bear-Bear, who is still young at heart, is happy to oblige in plenty of playtime with Puffers, Foxy is taking a more distanced approach. Fox is more like the annoyed older brother who is willing to tolerate him at the moment, but I'm sure in time they'll become good friends.
When Mr. Puffers isn't at home, he's plenty busy up at the Webster-Kirkwood Times office. While Foxy was and will always be the original Pom-in-Chief, he is now happily retired and has passed on his duties to the young pup. Mr. Puffers has big paws to fill, but he's already learning all things WKT. 
He helps proof copy, sell ads and sometimes helps Kent in delivery to make sure everyone gets the paper. He also likes to help make coffee in the morning, check in on Amanda back in the creative department, greet "Aunt Melissa" each day, give Marty lots of snuggles and, of course, provide puppy therapy whenever needed. He also loves to give kisses.
Mr. Puffers has already brought us so much joy — he's buzzing love for sure. He is the perfect addition to our pack, and we couldn't be more grateful that we are the lucky ones who got to bring him to his forever home.