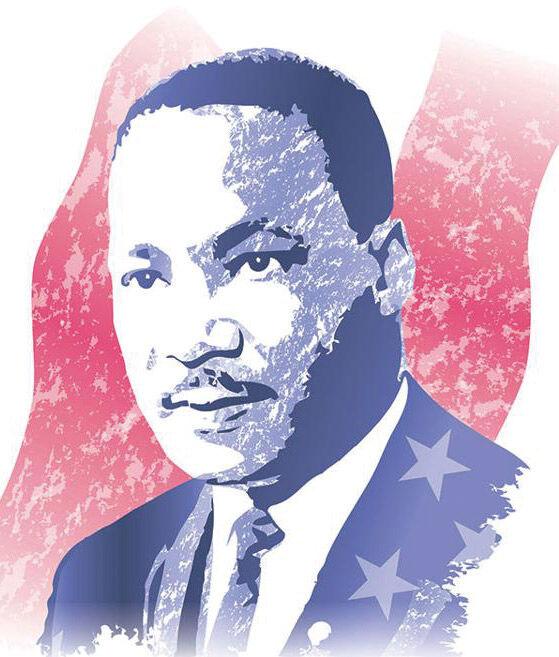 Although the pandemic is putting a damper on typical Martin Luther King Jr. Day events and activities, the communities of Webster Groves and Kirkwood are still finding ways to honor the Civil Rights leader.
Webster Groves
Webster Groves' 26th annual Community Celebration of the Life and Legacy of the Rev. Dr. Martin Luther King Jr. will take place virtually on Sunday, Jan. 17, beginning at 5:15 p.m. 
Although pandemic restrictions prevent the usual march, dinner and program, this year's virtual celebration will continue to affirm the March Toward Freedom. More details will be posted on community social media pages about how to view this event, which will combine new video with archived sound and photography from past celebrations. 
Kirkwood
The city of Kirkwood is encouraging residents to participate in the MLK Day of Service on Monday, Jan. 18. 
Observed each year on the third Monday in January as "a day on, not a
day off," MLK Day is the only federal holiday designated as a national day of service to encourage all Americans to volunteer to improve their communities.
The following are a few opportunities where residents can  volunteer and participate in this day of service:
Donate or Sign Up To Volunteer.
• Kirk Care: Call 314-965-0406 or visit www.kirkcare.org.
• Hands On Kirkwood: Call 314-965-2349 or visit www.kirkwoodbaptist.org/hands-on-kirkwood.
• United Way: Call 314-421-0700 or visit www.stlvolunteer.org.
Food Drive. Deb Lavender will have a donation bin to collect nonperishable food items for Operation Food Search at her office from 10 a.m. to 5 p.m. (Monday, Jan. 18), 11247 Manchester Road in Kirkwood.
Coat Drive. Donate clean, gently used coats (all types/sizes) to One Warm Coat, from 12 to 6 p.m. (Jan. 18), at Eddie Bauer in the St. Louis Galleria. Eddie Bauer is offering a coupon to donors. Gloves, scarves and hats also accepted.