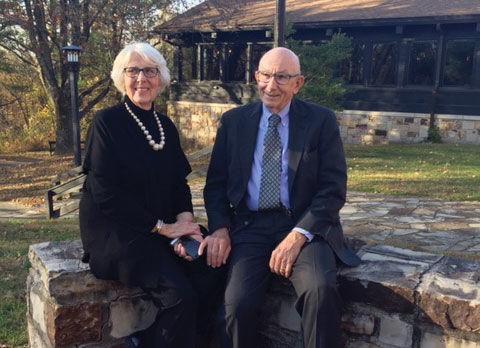 Bob and Darlene (Hinchcliff) Langa, who have lived in Kirkwood for over 50 years, recently celebrated their 60th wedding anniversary. Both grew up in Southern Illinois, and later met in St. Louis. They married on Oct. 18, 1958, in Herrin, Illinois, and celebrated with a reception at the historic Giant City Lodge near Carbondale. Bob worked at McDonnell Douglas, now Boeing, for over 50 years as a manager with expertise in safety compliance. Darlene began her career as a registered nurse, and finished her career as a vice president of a local real estate company. They enjoy spending time with their two children, John (Meg) and Jane, and two grandchildren, Lizzy and Jack. They have enjoyed traveling throughout their marriage.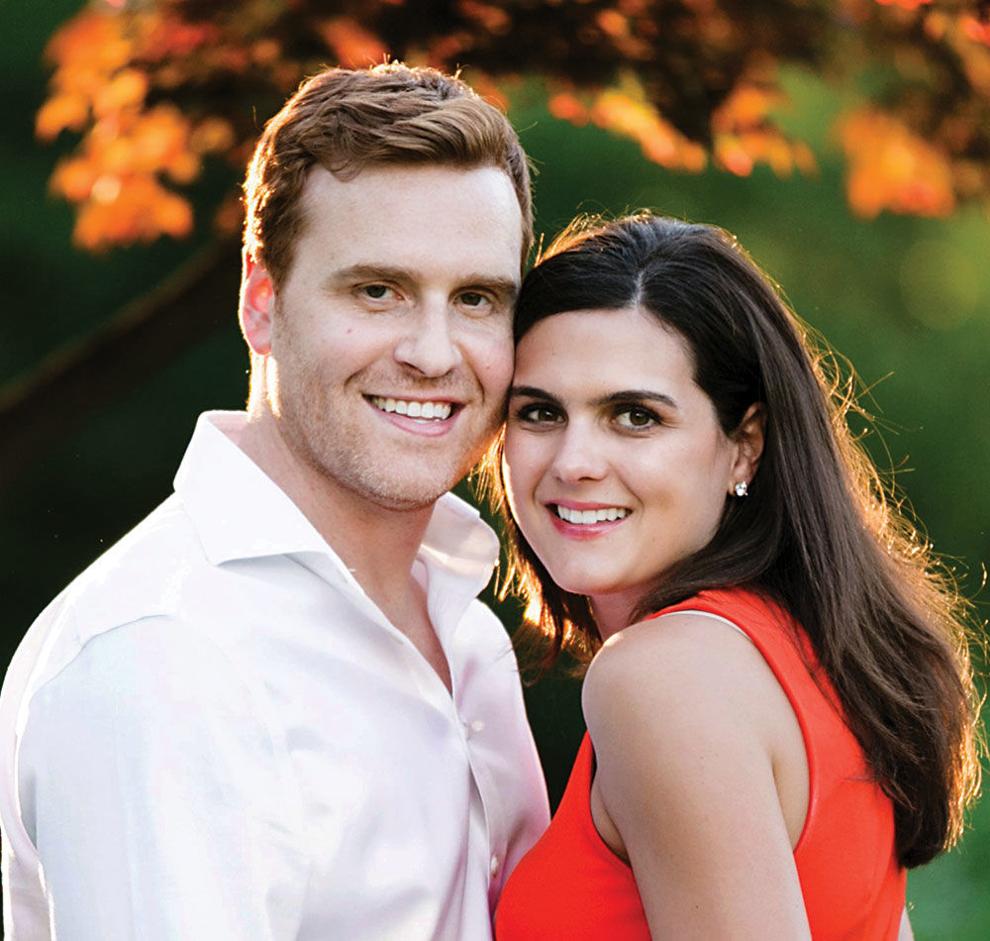 Bridget Doerr and Denis Openlander will be married on May 25 at Graham Chapel on the campus of Washington University in St. Louis. Father Gary Braun will be presiding. The bride-to-be is a family nurse practitioner at BJC Medical Group at Progress West Hospital. She is the daughter of Dr. Lawrence and Anne Doerr of Des Peres. The groom is the founder of Ten Peaks Partners, an investment advisory firm based in Clayton. He also serves as partner of 52 Capital Group based in San Francisco, and is an adjunct instructor of finance at Washington University in St. Louis. He is the son of Dr. Patrick and Mary Openlander of Kirkwood.
Andrea Keltz of Kirkwood graduated with a bachelor of science in biology in December 2018 from Stephens College. She is the daughter of Terra Keltz and a graduate of Kirkwood High School.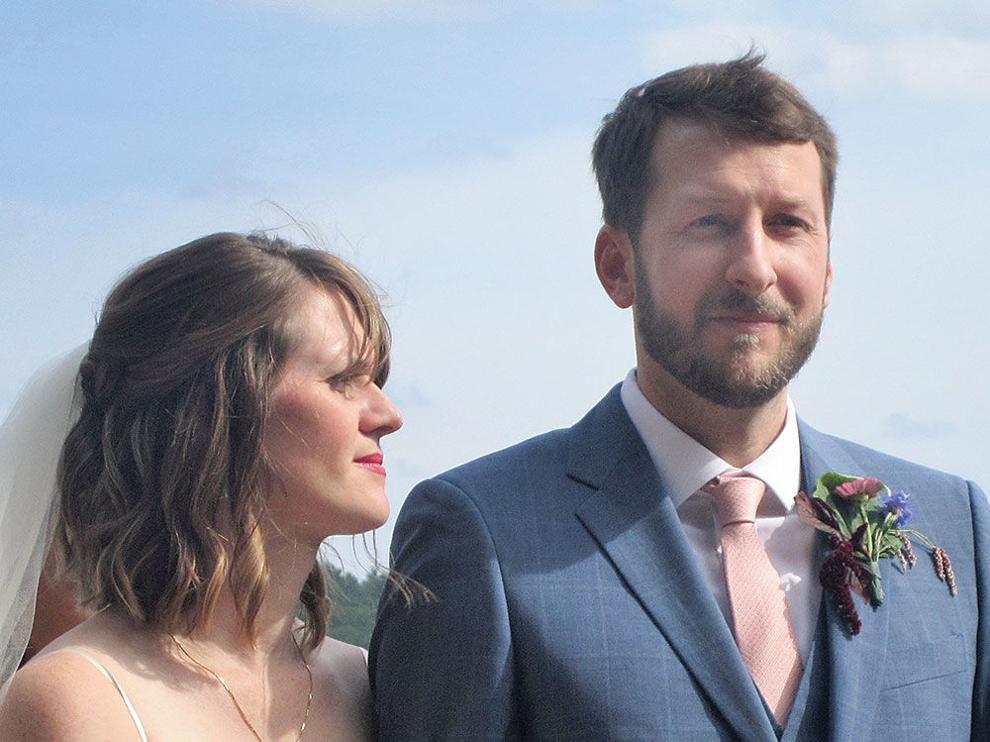 Bob Zager married Molly Juhlin on a lake in Maine on Sept. 2, 2018. They live and work in the Boston area. Bob (WGHS 1998) is the son of Ron and Marge Zager of Webster Groves. Molly is the daughter of David and Nancy Juhlin of Brunswick, Maine, formerly of Winfield, Kansas.
Bob Keefe, principal of Keefe & Griffiths, P.C., recently received the 15th annual St. Louis Workers' Compensation Distinguished Lawyer Award. The award, jointly presented by BAMSL and Kids' Chance of Missouri, is given to an attorney whose professionalism has earned the respect of the community. Keefe is the founder of Kids' Chance of America and has served on the board for more than 10 years.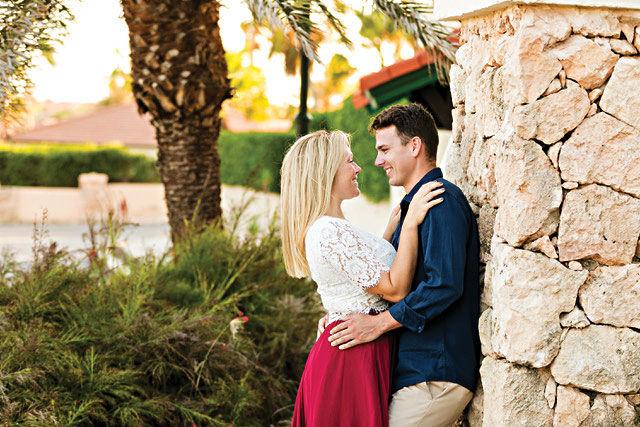 Richard and Kelly Eschenroeder of Kirkwood announce the engagement of their daughter, Corinne Eschenroeder, to Patrick O'Bryan, son of Charles and Jo Kay O'Bryan of Orlando, Florida. The bride-to-be is a graduate of Kirkwood High School and Webster University and is a customer experience associate and wholesale support with the Savannah Bee Company in Savannah, Georgia. Her fiancé is a graduate of Freedom High School in Orlando and a Specialist in the U.S. Army who will be pursuing his undergraduate studies following his November discharge from the Army. The couple lives in Savannah and are planning an Oct. 5 wedding in St. Louis.
Musician 1st Class Jennifer Stokes of Webster Groves recently performed with the U.S. Navy Concert Band. The band performed in 10 states during its 23-city, 5,000-mile tour, connecting communities across the nation to their Navy.
Lloyd Todd of Kirkwood was elected to be chairman of the St. Luke's Des Peres Hospital Advisory Board for 2019. "St. Luke's Des Peres Hospital is a combination of two great and talented health care teams coming together. We as an advisory board look forward to assisting in anyway we can," he said.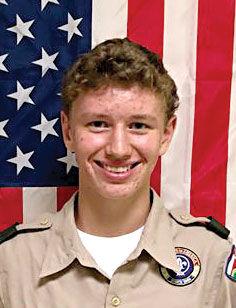 Nicholas Whittington, son of Gretchen and Ryan Whittington of Kirkwood, earned the Boy Scouts of America Eagle Scout Award. Nicholas is a member of Kirkwood Troop 352, sponsored by Keysor Elementary School. For his Eagle Project, Nicholas decided to give back to his middle school, North Kirkwood Middle School. As a Scout interested in athletics and sports, he chose to build sports training equipment for the physical education department. With the help of volunteers from Troop 352, he organized the funding needed to purchase the materials and organized the work parties for the building and installation of the equipment. Nicholas, 15 years old and in the ninth grade, attends Kirkwood High School and is active in cross country, baseball and class committee.