Since its incorporation in 1896, Webster Groves has had 22 mayors, some with terms that make for interesting reading.
The Webster Groves Public Library, 301 E. Lockwood Ave., opened its month-long display of "The History of the Mayors of Webster Groves" on July 4. The pictorial review tells the stories of all the people who have filled the office for the past 123 years, starting with the first mayor, Scott W. Fleming, elected in 1896 after the incorporation.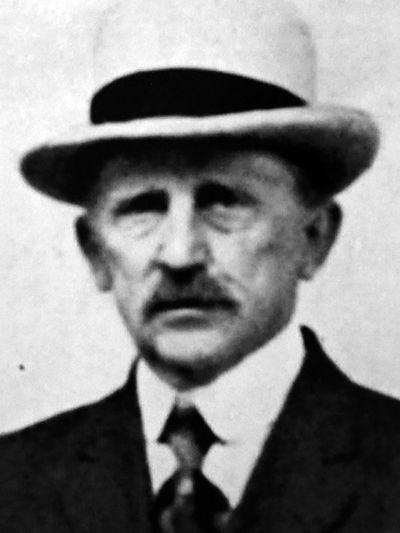 Library Director Tom Cooper said the display is based on research done by library assistant administrator Tim Nix and Debbie Ladd, the adult services administrator. The two went through old newspapers and genealogy data for the information and pictures.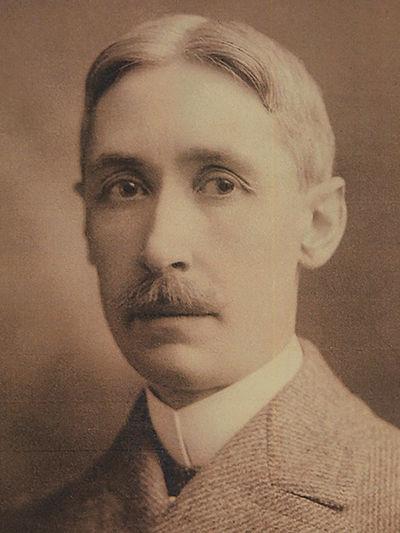 The accomplishments of the city's second mayor, Thomas C. Young, (1901-1904), were overshadowed by the scandal of divorce. While re-elected to a second term, he resigned when his wife, a leader of Webster Groves society, sued him for "alleged indignities."
A contentious custody battle ensued, and after Young was granted custody, he married his ex-wife's sister who, with her mother, had lived with the Youngs during their 19-year marriage.
E.S. Hart (1904-1911) replaced Young when he resigned, and was the leader of one of the first Boy Scout troops west of the Mississippi. He was also known as the mayor who ordered a "Shoot to Kill" proclamation. He thought that because of the St. Louis World's Fair, "undesirable elements" would find their way to Webster Groves.
Then there was Mayor R.M.B Tidd (1915-1919), whose printing company burned. He was tried for arson because evidence pointed to him burning his business for the insurance money. Despite overwhelming evidence against him, he was found not guilty, and finished his term.
Carl H. Holekamp's term (1919-1921) saw a change in the way the city was governed when voters approved a commission-style government. Previously, a mayor and eight councilmen ran the city, but now a mayor and two commissioners would handle the task.
This began the competition of the parties known as the "Daylights" and the "Moonlights." Daylights were men who lived in Webster Groves and also owned businesses in Webster Groves. Moonlights were men who lived in Webster Groves, but had businesses located elsewhere. The Moonlights' candidate for mayor, G.H. Rautenberg, who had a candle manufacturing business in St. Louis, withdrew from the election, allowing Holekamp to run unopposed.
Edwin F. Chapman (1937-1945) was the first mayor elected to serve a four-year term as mandated by the Missouri State Legislature in 1941. Up to this point, mayors were elected for two-year terms.
Clarence Appel (1945-1953) oversaw many public improvements including streets, sewers and a municipal swimming pool. However, Appel declared no black citizens could use the pool. Those citizens sued the city and when the citizens won, Appel and the council voted to close the pool for the summer of 1951. This policy infuriated the Webster Groves residents who voted in a new mayor, John H. Cassidy, and council in 1953, along with a board of freeholders who wrote a new charter for the city.
During Cassidy's tenure (1953-1954), he instructed the city police not to ticket any council members. This so angered Police Sgt. John Mourton that he resigned, saying, "If that's the way it was going to be, there was no need for Johnny to stick around," according to a quote in the Webster-News Times on May 13, 1953.
The council-manager form of government passed on April 17, 1954, declaring there would now be a city manager and a six-member city council.
William F. Guffey was elected mayor in 1954 and served one term, until 1958. He then went to work for Anheuser-Busch. While on a business trip to Tampa, Florida, in 1967, he was murdered in his hotel room by a carnival worker who was caught and sentenced to life in prison.
Mayor Jack Cooper was one of the city's longest-serving mayors, heading the city for 16 years until 1986.
Glenn Sheffield (1986-1994) was the first woman mayor, and worked to build the recreation complex for the city. She died in May of 2019.
Terri Williams' term (1994-1998) was filled with controversy that included firing City Manager Carl Ramey, and a recall election that she won. When council member and present Mayor Gerry Welch filed to run for mayor, Williams announced she would not run, and said: "My hands are tied by the city manager form of government and the city charter," as quoted in the Webster-Kirkwood Times, Feb. 6, 1998.
Welch has served from 1998 to the present time, and is the longest serving mayor in Webster Groves history.
"The History of the Mayors of Webster Groves" will be on display throughout the month of July.
For more information and library hours, call 314-961-3784 or visit www.wgpl.org.