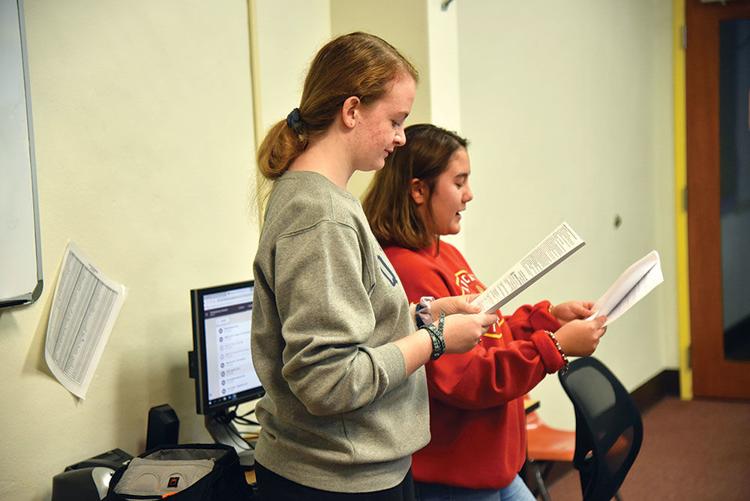 In preparation for the upcoming election, Webster Groves High School History in Action Club members visited senior English classes to help students register to vote.
Seniors who will be 18 by the November election were encouraged to go through the process.
Julie Burchett, history club sponsor, said the history club is always interested in an opportunity to help students become more actively involved as citizens.
In previous years, the history club has been holding voter registration drives. For the last six years around 95 percent of eligible students registered with the club's help.
It is an opportunity to remind students that voting is not only a right but a privilege; it is important for students to know that, by voting, we can all have a say in what happens in our country, Burchett said.