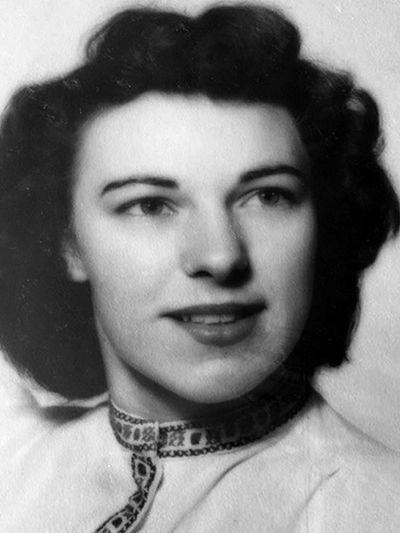 Wheeler, Helen, of Kirkwood, Missouri, was born Dec. 3, 1929 in Kirkwood, Missouri to John and Marie (nee Meyer) Kohler and entered into rest Tuesday, Nov. 5, 2019 in Sunset Hills, Missouri at the age of 89 years, 11 months and 2 days.
She is preceded in death by, her parents, her loving husband, James Vernon Wheeler and five siblings, John Kohler, Alice Kohler Smith, Louis Kohler, Vernon Kohler and Norman Kohler.
She is survived by, four children, Dennis Wheeler, Connie (Jeff) Frahm, David E. (Kathy) Wheeler and Cathy L. (Blane) Baker, eight grandchildren, one great grandchild, two siblings, Florence Rouse and Emily Sturdy, along with numerous extended family and friends.
Helen was a loving mother, grandmother, sister, mother-in-law, sister-in-law and aunt. She was a devoted Christian that enjoyed Bible study and church group events. She loved to pass her time working on quilts and various crafts. She will be fondly remembered and dearly missed by all who knew and loved her.
Memorial visitation: Saturday, Nov. 30, 2019 at 2 p.m. at Geyer Road Baptist Church, 504 South Geyer Road, Kirkwood, MO 63122. Memorial donations may be made to the National Parkinsons Foundation, 200 SE 1st Street, Suite 800, Miami, FL 33131. Family and friends can review and share stories, photos and condolences online at www.stlfuneral.com and follow details of this event and others in the community at www.facebook.com/stlchapelhill.