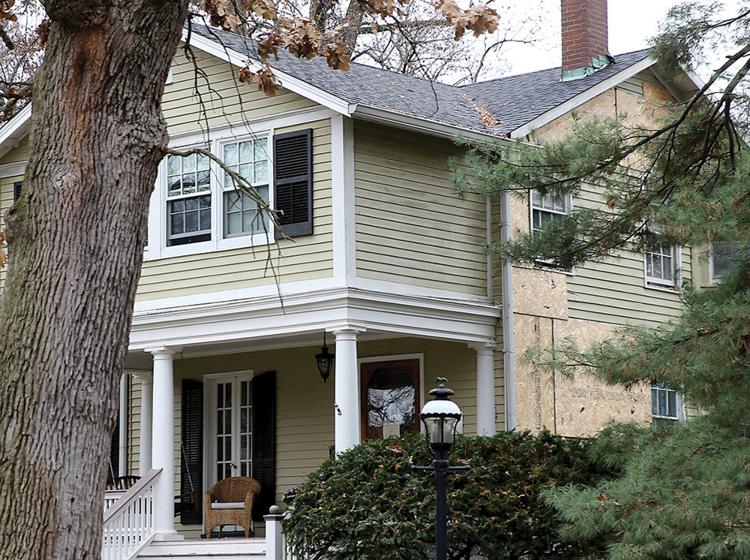 A heat gun being used to strip off old paint is believed to be the cause of a fire at a 120-year-old home in Webster Groves Sunday afternoon.
Firefighters responded to the call at 1:30 p.m. on Nov. 24 in the 300 block of Plant Avenue just off of Big Bend, according to Webster Groves Fire Chief Tom Yohe.
There were no injuries and the fire was under control in about a half hour, the chief added.
"The fire was determined to have started from the use of a open flame torch for removing paint," Yohe said. "This was a 120-year-old home that had great potential for extensive damage, but due to the early notification of the fire department and an aggressive approach by the first responding crews damage was held to a minimum."
The Webster Groves Fire Department was assisted by fire departments from Kirkwood, Glendale, Shrewsbury, Rock Hill, Brentwood, Crestwood and Maplewood. Big Bend was closed to traffic for more than an hour on Sunday afternoon.