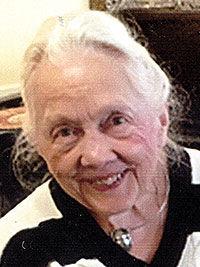 Peiper, Gwendolyn. The many accomplishments of Gwendolyn Ruth Peiper (nee Newbould) will be celebrated in a memorial service at the Glendale Lutheran Church on Oct. 30 at 2 p.m.. She will be remembered by her family, students, their families, and her colleagues as "a strong, giving person; a dedicated master piano teacher who awakened the joy in creative expression in her students." 
She was a gifted and inspiring teacher to students of all ages and levels, committed to the musical and personal development of each student. Her students have received accolades and prestigious awards and won local and regional competitions, earning the opportunity to perform at local and state events, Carnegie Hall, and the United Nations. 
She received a bachelor of fine arts degree (1950) and master of fine arts in piano performance (1952) from Milliken University. She was director of the Webster Groves Center of the Community Schools for the Arts/Symphony Music Schools prior to establishing the Musical Arts Academy in Webster Groves in 1996, where she continued to teach through Oct. 23, 2021, holding what was to be a final performance class for her adult students.  
Please address contributions in her honor to The Gwendolyn Peiper Piano Enrichment Fund at Millikin University, 1184 W. Main Street, Decatur, IL 62522, 217-424-6383 (attn: Daniel Baker); or The Gwendolyn Peiper Music in Medicine Fund at the St. Louis University School of Medicine: Saint Louis University, DuBourg Hall, Room 319, 1 N. Grand Blvd., St. Louis, MO 63103 (attn: Patrick Dolan). 
Arrangements by Bopp Chapel.