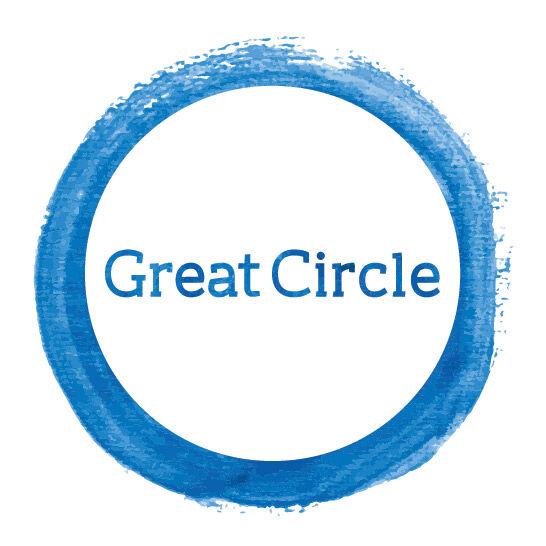 In the wake of an FBI raid and recent arrests of Great Circle employees, the behavioral health nonprofit announced it will be closing its residential treatment program on the Webster Groves campus. All other operations will continue.
The announcement on Monday, Feb. 15, came less than two weeks after federal agents were seen at the agency's headquarters at 330 N. Gore Ave. on Feb. 2. Prior to that, a memorandum dated Jan. 22 from the Missouri Department of Social Services suspended new admissions to the campus.
It's not clear why agents from the FBI and the U.S. Department of Health and Human Services Office of Inspector General were there, or why the state suspended new admissions, but police records show three employees were arrested the day before the state took action. 
Two women and a man, all in their 20s, were arrested Jan. 21 on suspicion of abusing a child or failing to report abuse, according to Webster Groves Police Department records. The arrest reports note the employees as a teacher, youth care specialist and an intensive behavioral technician at Great Circle. No formal charges have been filed in St. Louis County court against the three.
Webster Groves Police Chief Dale Curtis said the arrests stemmed from a victim allegedly being "struck in the head with a hand from behind, was body pinned and dragged down a hallway in a prone position to their room while offering little to no physical resistance." 
In addition to the arrests on Jan. 21, a nurse employed by Great Circle was arrested Feb. 10 on suspicion of child abuse, according to Webster Groves Police Department reports. No formal charges have been filed against the 37-year-old woman, according to St. Louis County court records.
Great Circle officials have said they will "cooperate fully with any review, investigation or inquiry."
The residential treatment program in Webster Groves will end as soon as all children are transferred to referring partners and other facilities and programs, according to the announcement about the closure. It's unclear whether there will be a possibility of it opening again.
"Our efforts right now are focused on closing the residential program on the Webster Groves campus, which will take some time," Bev Pfeifer-Harms, director of marketing and communications for Great Circle, told the  Times earlier this week. "No decision has been made as to whether the program will be reopened at some point in the future."
All other operations at the Webster Groves campus will continue, which include an accredited K-12 school (Great Circle Academy), family and parent support, home visits, foster care case management, autism respite and in-school therapeutic support.
"There is no change to any of the community-based and education programs we currently provide on the Webster Groves campus," Pfeifer-Harms said.
Great Circle also said it will help staff affected by the closing with opportunities to transition to positions currently open elsewhere in the organization. Officials declined to say how many children and staff are affected by the closure. The Webster Groves facility is licensed to care for up to 68 children ranging in age from 6-21, according to state records.
"Decisions like this are never easy, but our priority must always be to most effectively meet the needs of every client we serve," Great Circle President and CEO Paula Fleming said in a statement. 
Great Circle provides a variety of services to children and families on multiple campuses located throughout Missouri, and is the largest provider of residential treatment in the state for children with behavioral challenges or developmental delays.
A History Of Allegations
Great Circle, created in 2009 by the merger of Edgewood Children's Center and the Boys and Girls Town of Missouri, has faced a slew of lawsuits accusing administrators and staff of child abuse at several of its locations, including Webster Groves.
In a lawsuit filed last month in St. Louis County, a mother alleges that her son was stabbed in the stomach by another student when he was 15 years old during a camp he attended in 2018 at Great Circle's Webster Groves location. In another ongoing lawsuit in St. Louis County, a woman alleges that Great Circle employees fractured the wrist of a boy she now cares for while he was at the Webster Groves campus in 2014.
In 2019, former Great Circle CEO Vincent D. Hillyer was charged with six felony counts of endangering the welfare of a child and six felony counts of abuse of a health care recipient that resulted in physical, sexual or emotional harm or injury to the victim, according to St. Louis County court records. He was also charged in 2019 with felonies for additional counts of endangering the welfare of a child and abuse of a health care recipient, as well as a misdemeanor of assault. 
Details surrounding the charges suggested a pattern of Great Circle staff being instructed not to call 911 when several children suffered serious injuries. Those incidents allegedly occurred from March 2018 to March 2019 at Great Circle's Webster Groves campus. Hillyer, 60, has pleaded not guilty to the charges. His next court date is scheduled for March 25.
Staff members at Great Circle's largest facility located near St. James have also been accused of abusing children in their care, and there is a growing history of residents trying to flee from the property. The facility has most recently come under the microscope since two teenagers were charged with murder in the death of another teen after the three escaped in September 2020. The case is pending in Phelps County.