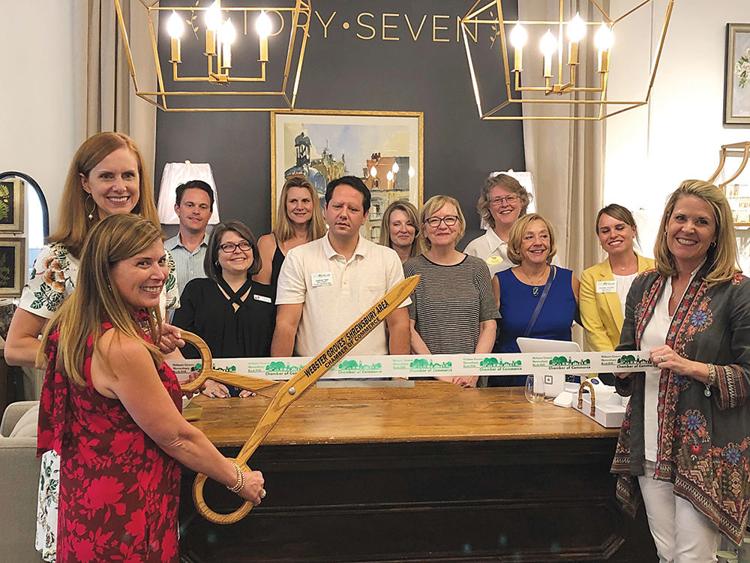 Story Seven recently celebrated a grand opening ceremony at its location at 7 N. Gore Ave. in Old Webster. Webster Groves' newest home décor boutique is owned by three area moms, Melanie Bennett, Sarah Jozwiakowski and Karen Drexler.
The boutique offers a mix of traditional, transitional and vintage products. Owners founded the business based on their shared belief that home is where your story begins.
"We want customers to find pieces for their home and themselves to help tell their story," Jozwiakowski said.
The unique boutique takes its name not only from its street address, 7 N. Gore Ave., but also from its three owners' stories – they have seven kids among them, and they want to help others share special stories.