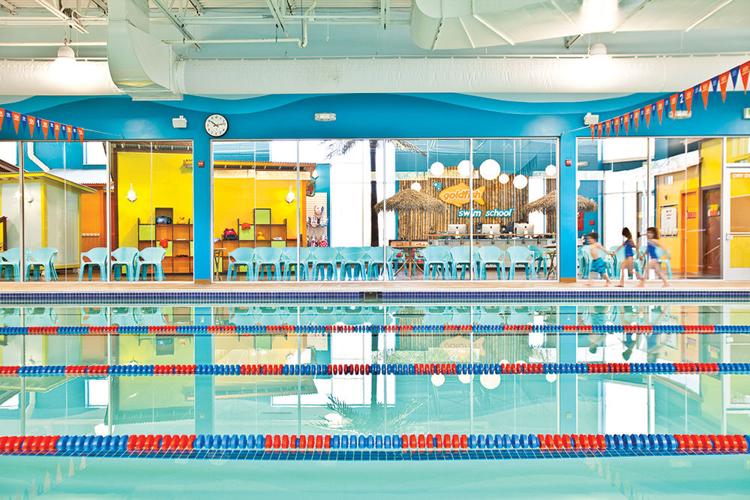 Goldfish Swim School, the country's leading water safety and swim lesson school offering infant and child swim lessons, has opened its new 10,000-square-foot facility at 9967 Manchester Road in Warson Woods. 
Opened on Dec. 17, the newest addition to the Goldfish Swim School family provides indoor, year-round swim instruction to children ages 4 months to 12 years-old in a family-friendly setting with highly-trained instructors, small class sizes, shiver-free 90-degree pools, and a state-of-the-art water purification system. 
In addition to swim lessons, Goldfish Swim School offers weekly family swims for both members and non-members and party packages. Facility highlights include an air-conditioned viewing gallery for parents to watch lessons, individual/private changing rooms, snack bar, retail shop and warm, tropical décor.
Owners Amy and Brad Kocher of Kirkwood, along with business partners Gretchen and Dave Klotz and Traci and Bret Gruley, are thrilled to bring the first Goldfish Swim School to the area.  
"We understand how important water safety is to all families and we are excited to bring the Goldfish curriculum, high quality instruction and state-of-the-art facility to St. Louis-area families," said Amy Kocher. "Our team wants to ensure that children in our community have a safe, fun, and friendly place to learn this life-saving skill."
Families can register for lessons now by visiting the website or calling 314-717-0888.