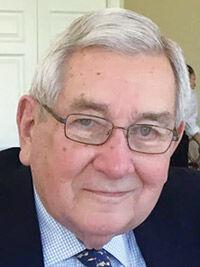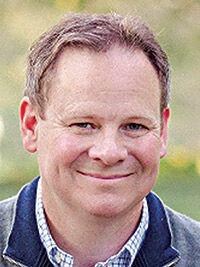 Authorities continue to investigate the single-engine plane crash that killed a Glendale man and his son in northern Missouri last week.
Dr. Philip J. LeFevre III, 82, of Glendale, and his son, Philip J. LeFevre IV, 47, of Sunset Hills, died on Monday, Feb. 8, when the 1971 Cessna they were flying crashed near farmland in Grundy County about four hours from St. Louis. Their bodies were found in the wreckage Tuesday in a remote wooded area.
Law enforcement officials in Grundy County were made aware of a plane that had dropped off the radar in the area around 3 p.m. Monday, Feb. 8. The LeFevres were traveling from Moberly to Kirksville, but had flown off course at the time of the crash,  according to Grundy County Sheriff Rodney Herring.
"The LeFevres flew from the St. Louis area to Moberly, where they stopped and de-iced," he said. "They departed Moberly, stating their plan was to fly north to Kirksville. For some reason, the LeFevres then ended up just north of Humphreys, Missouri, in Sullivan County — an hour west of Kirksville — when their plane dipped off radar (below 1,200 feet)."
Herring said a Sullivan County resident whose home is along Missouri Highway 6 reported the plane was flying southwest and almost hit his house, indicating the LeFevres were "way off course."
It's possible the weather conditions at the time, which included light mist and some ice according to the sheriff, could have played a role in the incident. 
The elder LeFevre, who was the father of five children, worked as a psychiatrist in for more than 50 years. He was in private practice for over 42 years before serving as a professor at the St. Louis University School of Medicine and a practitioner with the SLUCare Department of Neurology and Psychiatry. He is survived by his four other children and 17 grandchildren. His wife of 54 years preceded him in death.
His son, Philip J. LeFevre IV, was the father of three young children and a successful business owner. A licensed mortgage broker, he was the president and CEO of three companies: Accord Financial, Accord Properties and Lending Partners.
LeFevre IV wanted to be a pilot from a young age. After obtaining his private pilot's license in 2007 and his instrument rating in 2010, he purchased a small plane that he used in his business endeavors around the state and for the simple joy of flying. He loved soaring the skies with his family, particularly his dad. In 2020, the pair completed the elder LeFevre's bucket list by flying to the few remaining states he had not yet set foot in.
The younger LeFevre, described as an optimist and a child at heart, is survived by his wife of 22 years and their three children, ages 8, 6 and 4. 
https://www.timesnewspapers.com/webster-kirkwoodtimes/dr-philip-joseph-lefevre-iii/article_7c1e0364-720d-11eb-8fe3-cf0dbc32fb75.html
https://www.timesnewspapers.com/webster-kirkwoodtimes/philip-joseph-lefevre-iv/article_f9273c5e-720d-11eb-b986-3b05af9a651b.html