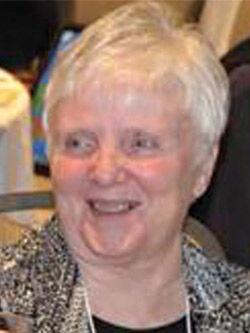 Fletcher, Georgia L. (Harris), mother, sister, grandmother and friend, passed away on March 27, 2020.
A memorial celebration open house will be held on Sunday, Sept. 27, 2020, from 4-8 p.m. at Old Orchard Gallery, 37 S. Old Orchard in Webster Groves, Missouri, on  what would have been Georgia's 77th turn around the sun.
The family will also be holding a small gathering in Memorial Park at the maple tree that was planted in memory of Georgia's husband, Edgar Lee Fletcher, around 2 p.m. on Sept. 27, 2020, to share a few words and scatter Georgia's ashes as she requested in her final days. For anyone who would like to join the family, they will meet at the corner of Old Elm Lane and Clara Avenue to walk across to the park.