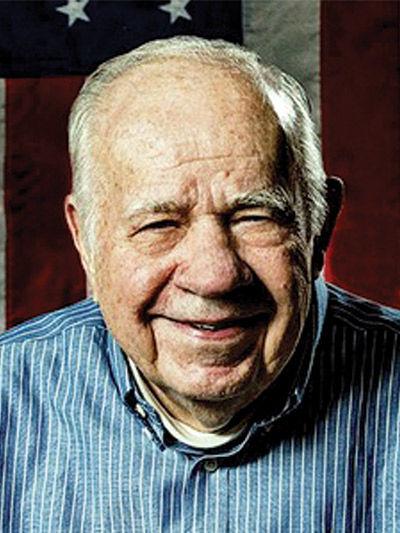 Goode Jr., George Robert of Kirkwood, Missouri, passed away peacefully on March 10, 2020, at age 88. 
He was preceded in death by his parents, George and Adina Goode. He was the beloved husband for 64 years of Margaret Peden Goode; loving father of three children — Leslie Berndsen (John), Stacey Armstrong (Tim) and George R. Goode III; and beloved grandfather of 10 grandchildren: Lisle Berndsen (fiancé Michael Kirsten) and Leigh Berndsen; Raye, J.T., Nick and Luke Armstrong; Emily Armstrong Long (Adam); Jack, Blake and Ava Goode.
George was born on Oct. 2, 1931. He graduated from Normandy High School in 1949 and attended the University of Missouri where he was a proud member of Sigma Alpha Epsilon fraternity. George graduated in 1953 with a bachelor's degree in business. 
George was serving in the U.S. Air Force from 1953 - 1955 when he met Margaret Peden at a University of Texas fraternity party. George and Margaret were married June 30, 1956. George worked for BE-MAC Trucking Company, Bell and Goode Company and the State of Missouri during his professional career. 
George served as a leader for many of his affiliations, including terms as president of the Missouri Alpha chapter of Sigma Alpha Epsilon, president of Norwood Hills Country Club, and most recently as president of the Bethesda Gardens Residence Council in Kirkwood, Missouri.
George graced us all with his humility, humor and kindness. He loved his family, friends and country.
Funeral service was held March 16 at Bopp Chapel in Kirkwood. Burial was March 17 at Jefferson Barracks. Memorials may be made to USO of Missouri, P.O. Box 10367, 10701 Lambert International Blvd., St. Louis, MO 63145, online at www.usomissouri.org/how-you-can-help/donate/donate-online, or by phone at 314-429-1234.