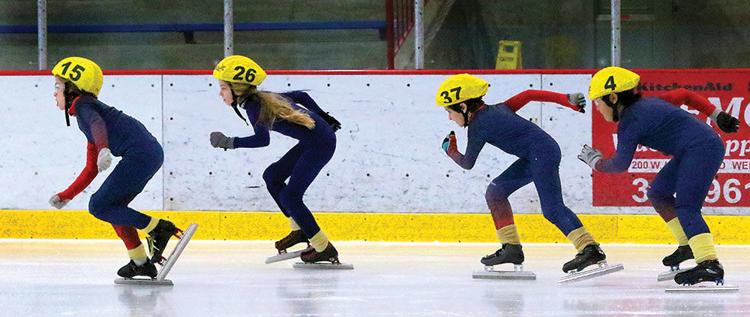 Young, old, beginner, advanced or elite, the Gateway Speedskating Club has been fostering fun, friendships, camaraderie, competition and talent on the ice for more than 50 years.
The nonprofit club that's called the Kirkwood Ice Arena home since 1973 has a history of not only taking beginners and turning them into national champions and Olympians, but bringing families together and changing lives in the process.
The club has been fostering a love of skating in the St. Louis area since its inception in 1963, and recently hosted the 50th annual Gateway Speedskating Championships. The meet, which was held in Kirkwood last weekend, draws speed skaters from around the region and across the country. A past Olympian was even among the competitors.
The Gateway Speedskating Club, which typically has anywhere from 40 to 50 members each season, has a place for everyone – whether they've never skated or they've become a top competitor in the field. Current members range in age from 5 to 80 years old, and the camaraderie and encouragement among them not only fosters personal bests, but a fun, family environment.
Once people become part of the club, they usually never leave. Those who grew up skating with the club now bring their kids. Oftentimes, parents join their kids on the ice and then start skating with the club, too. That was the case for Lacy Goodwin, whose son tried speed skating on a whim shortly after the family moved to Kirkwood in 2005.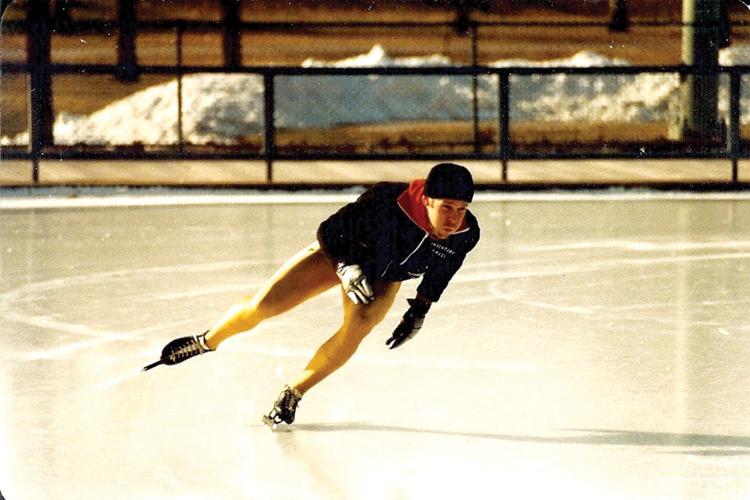 "We were from Alabama – we had never had skates on our feet," Goodwin said. "My son looked like Bambi out on the ice – he kept falling and falling and falling. As a parent, I was watching from the sidelines – cringing."
She couldn't have predicted what that single practice would lead to over the next several years.
"He came off the ice grinning from ear to ear and said: 'Mom, this is what I want to do for the rest of my life,'" Goodwin said, noting her son was 11 years old at the time. "My son grew up having childhood illnesses so he never played sports, but he fell in love with speed skating. It was such a welcoming, encouraging and positive environment – it was amazing."
Goodwin decided to follow her son onto the ice because she thought he might need a little extra help, but she was soon skating and then became the club's coach for beginners.
"I was learning with him, and it was a fantastic experience for us," she said.
The fact that everyone skates together at the same time no matter their age or skill level adds to the uniqueness of the experience and family-friendly environment.
"All levels skate together, which is really neat," Goodwin said. "We have moms and dads out on the ice, smaller kids, older kids, and our elder skatesmen who are in their 70s and 80s. We even have Olympians who still skate with us."
Her son, Robert Goodwin, became a national and international competitor who went on to train for the Olympics.
"It took him from a sick little guy who didn't have any balance to an Olympic-level athlete – it changed his life," Goodwin said, adding he graduated from high school a year early to move and train full-time in Utah with other Olympic hopefuls. "We went all the way from Bambi to the Olympic training center in Salt Lake City. It was the greatest journey ever."
Sadly, Robert Goodwin's skating career ended abruptly in 2014 after suffering head trauma in a car accident caused by a drunken driver, but the Goodwin family, including Robert's two sisters, continued to be part of the club.
The Making Of Champions
The Gateway Speedskating Club has taken several beginners like Robert Goodwin from their first time on the ice to competing at the national, international and Olympic levels.
Longtime Gateway Speedskating Club member and coach Joe Gier of Kirkwood has seen at least six skaters become Olympians during his 55 years with the club.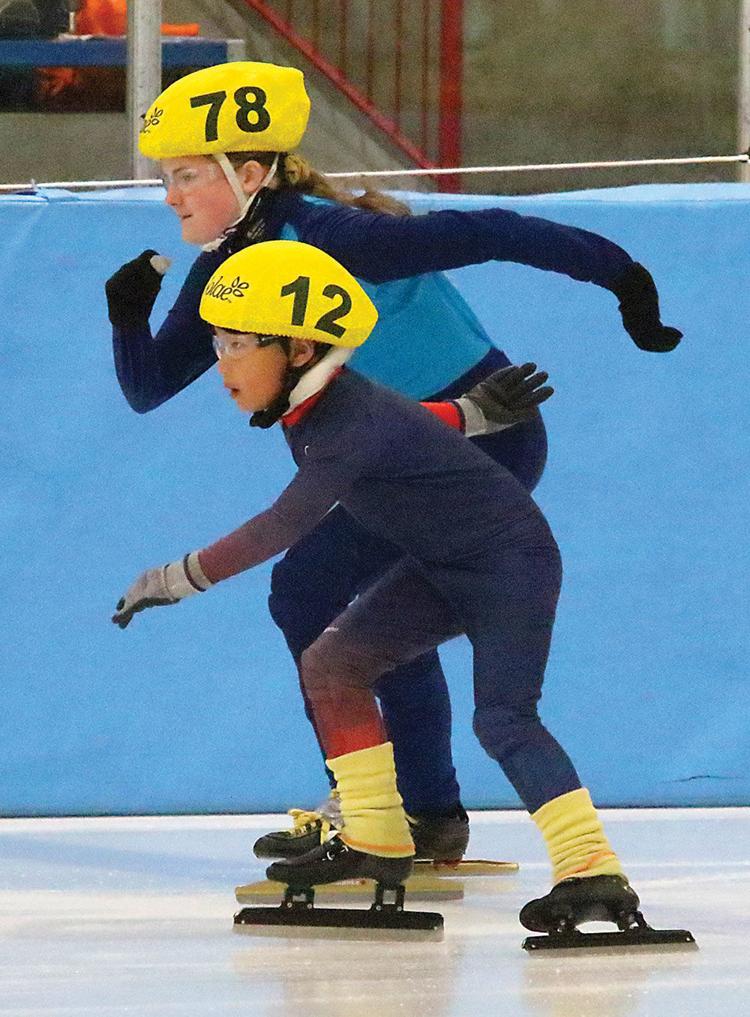 "If you've ever watched the winter Olympics, you've probably seen some of our skaters," said Gier, 60, who has been a member of the club since he started skating at the age of 6 and coaching since his son began skating with the club in 1994.
Jim Chapin of south St. Louis, who has been a member of the Gateway Speedskating Club for all 56 years of its existence, competed in the 1976, 1980 and 1984 Winter Olympics.
"I was on three United States speed skating teams, and I wouldn't have been a member of those teams if I hadn't been a member of the Gateway Speedskating Club," said Chapin, 63, whose father put him on his first pair of skates at age 2. "Being in the Olympics is the dream of a lifetime. To be standing on that line, waiting for the gun to go off, representing your country and competing against the best of the best in the entire world – it's a very special feeling. It gives you your chance to shine and to shine with the U.S.A. across your chest – it's second to none."
Although he no longer competes, Chapin still skates recreationally with the club and enjoys helping his younger counterparts.
"I've never been a full-time coach, but making three Olympic teams makes my street credibility on the ice pretty good with the kids," he said with a chuckle.
For The Fun Of It
Although many elite skaters have come out of the club, plenty are involved simply for the fun of it.
Part of the beauty of the club is that it allows individuals to be as competitive as they want – or not. The goal is to instill a love of the sport in a supportive, encouraging environment.
"It's awesome because it's an individual sport in a club setting," Lacy Goodwin said. "Everyone is welcome. They'll teach you how to race if you want to, but you don't have to. It's a wonderful avenue for people who want to skate recreationally, as well as those who want to compete. We're all just learning to do our best."
Coach Gier echoed that sentiment and said he loves watching kids discover the sport.
"They may not ever win a race, but they know they're improving," he said. "They set a personal best, and then they set another personal best. In the process, they learn skills for life. They learn to set goals, do their best and that if you want to get better at something you're going to have to work for it."
Former Olympian Chapin said the club provides an opportunity for people of all ages to try a nontraditional sport.
"Speed skating is a niche sport that doesn't get talked about much except every four years during the Olympics. But it's easy to get started, fairly inexpensive, good exercise and can really take you places if you stick with it," Chapin said.
For more information about the club, visit www.gatewayspeedskating.org.