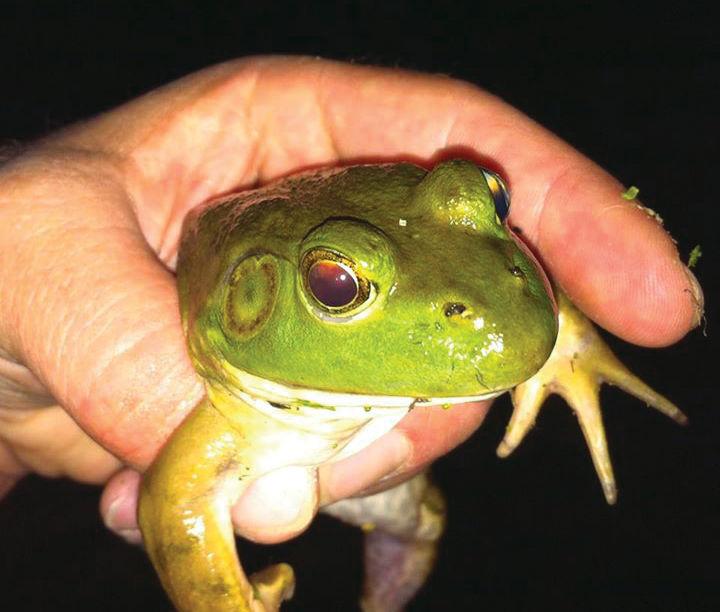 If you're ready to take the leap, sign up to become a St. Louis FrogWatcher. Michael Dawson brought that message to Whitecliff Park in Crestwood this week, where he showed up to scout out some likely frog habitats south of Watson Road.
South County "citizen scientists" are needed to monitor frogs and toads in parks, fields, creeks – or even your own backyard, according to Dawson, Conservation Education Liaison at the Saint Louis Zoo and coordinator of the local chapter of FrogWatch USA.
Dawson explained that information gathered by FrogWatch volunteers can hopefully lead to practical and workable ways to stop amphibian decline. Members of FrogWatch make a commitment to monitor a local site for at least three minutes, twice a week, throughout the frogs' breeding season, which ranges from February to August.
You do not have to be a frog or toad expert to join FrogWatch, Dawson emphasized. And you don't need to see or touch any of the tiny critters to participate. All you need is an interest in frogs and toads – and the time to attend a training session.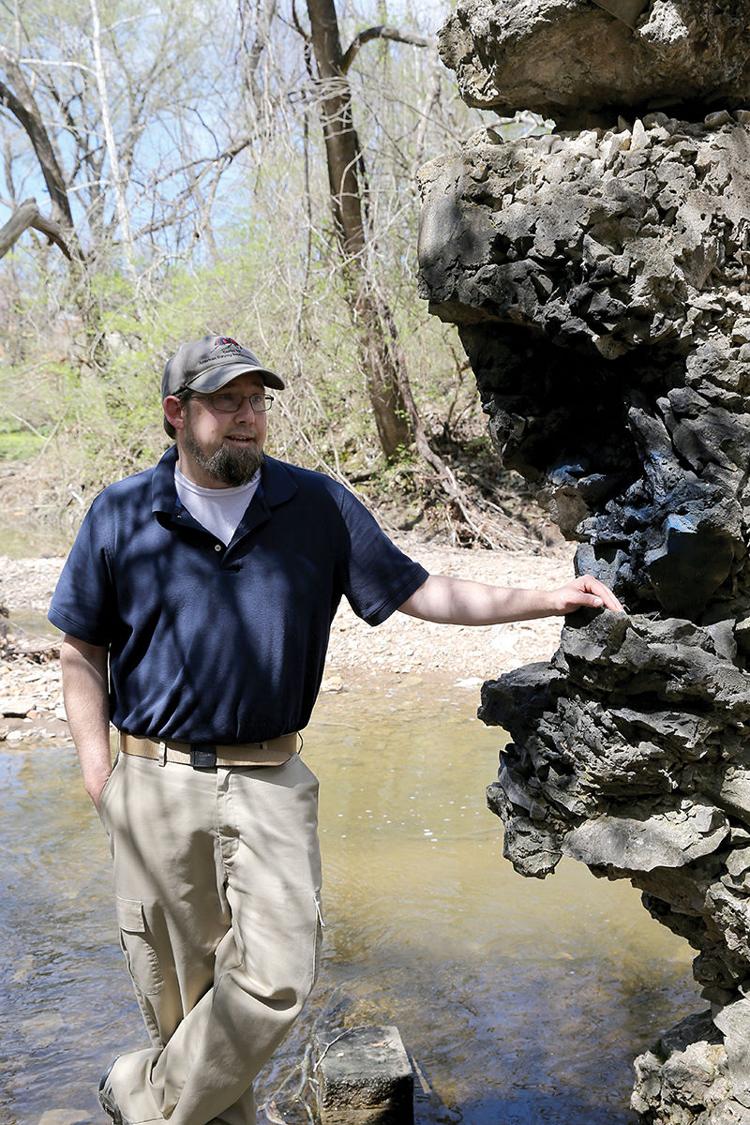 "In just a couple of hours, we will train you to distinguish the croaks, peeps and various calls of the 10 most common frog and toad species around the St. Louis area," said Dawson.
"Breeding calls vary greatly and are quite often mistaken for birds or insects," Dawson cautioned. "The frogs' volume ranges from a soft musical trill to a deafening chorus."
Learning to distinguish the croaks, peeps and calls of the 10 most common frog species in the St. Louis area is an important part of the zoo's frog monitoring program.
If you're ready to jump for joy at the thought of some frog fun, sign up for the training session this Monday, April 15. The session is from 6:30 to 8:30 p.m. in the Living World at the Saint Louis Zoo. The program is designed for adults, families, and students entering grades 9 and up. Advance registration for training is requested at 646-4551.
Frog Watching or Listening?
Obviously, FrogWatch is more about listening to the frogs than actually watching them. Dawson said he is collecting a sort of library of audio recordings of frogs from around the St. Louis area, thanks to the citizen scientists in the program.
"Our first chapter of FrogWatch in this region was at the St. Louis Zoo and was started in 2011," explained Dawson. "There are about 153 chapters nationwide now, which shows the interest in protecting species and caring about our environment.
"And we now have four satellite groups of members monitoring frogs in the St. Louis region," added Dawson, who serves as the Midwest Regional Coordinator for FrogWatch.
Dawson concedes that there may still be some people who are wary of frogs and toads as agents of warts, wizardry or witchcraft. He said nothing could be further from the truth.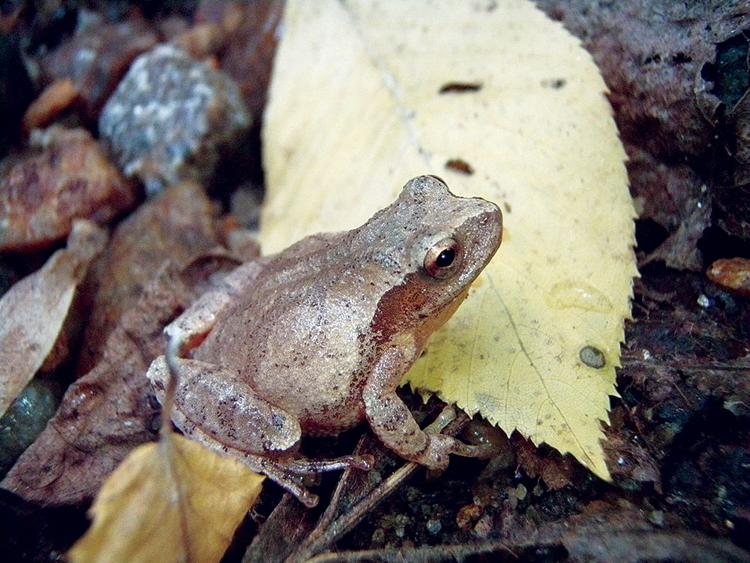 In fact, the small amphibians do humans a great service in consuming copious numbers of slugs, termites, moths, flies, roaches and mosquitoes. Dawson said we need more frogs, not fewer of our four-legged friends.
"One thing we have noticed from our research is that we are missing three species of frogs from inside the I-270 belt – frogs that we should have here: spring peepers, chorus frogs and cricket frogs," Dawson said.
"These are frogs that breed early," he added. "We just aren't hearing them. Have we lost them to water pollution? Have we lost them because of winter road salt? We need to find out."
Dawson said there aren't any current volunteer groups registered through FrogWatch in South County, although he would love to establish a satellite group this year. He would love such a group to help develop a list of frog sites in South County.
Dawson also said the zoo program on frogs doesn't have any frog recordings submitted from the South County area. FrogWatch is seeking local residents to submit recordings of frog and toad calls, through an app – even if they haven't gone through the FrogWatch training course.
"Just download our frog app, record frogs on your smart phone, and then send them into us," Dawson said. "If you have any questions, give me a call at the zoo: 646-4551.
"Of course, the training session is available on April 15," added Dawson. "We actually certify people. They get a FrogWatch certificate for passing an auditory test and a protocol test. If you know your frog peeps and trills, you can get certified."
For more information check out the website: www.stlzoo.org/frogwatch.