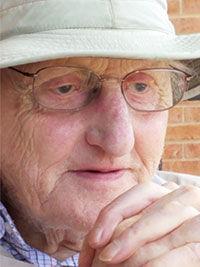 Bretherton, Francis, applied mathematician and climate scientist, died in St. Louis, Missouri, on June 27, 2021. He was 85 years old.
Francis was born in Oxford, England, in 1935, to Russell and Jocelyn Bretherton. In 1953, he met his future wife, Inge, while he was a high school exchange student in Munich, Germany.  They were married in 1959.  
After receiving his doctoral degree in fluid dynamics from the University of Cambridge, he became a Lecturer at Cambridge and a Fellow of King's College, embarking on a career of pioneering research into geophysical fluid dynamics. In 1969, he moved to The Johns Hopkins University as professor of earth and planetary sciences. In 1973, he was invited to serve as president of the University Corporation of Atmospheric Research and concurrently director of the National Center for Atmospheric Research in Boulder, Colorado, positions he held until 1980.
In 1983, he chaired an interdisciplinary committee of scientists to advise the U. S. government on Earth-related research priorities.  Two seminal reports by this "Earth System Science" Committee (1986 and 1988) presented a multidisciplinary vision of the Earth's environment and climate as a set of interlinked components. The Committee's recommendations led to a presidential initiative in 1989 to establish a still ongoing U.S. Global Change Research Program. It also facilitated NASA's development of an Earth Observing System from space. 
In 1988, Francis became director of the Space Science and Engineering Center and Professor of Atmospheric and Oceanic Sciences at the University of Wisconsin-Madison. His work won him widespread recognition, including awards from the Royal Meteorological Society, the American Meteorological Society, and the World Meteorological Organization. He mentored an impressive group of graduate students, who went on to influential careers of their own. Francis retired in 2001. He and Inge continued to live in Madison. while enjoying travel, classical music, and the outdoors. In 2017, he and Inge moved to St. Louis to be closer to family. 
Francis is survived by his wife, Inge; son Christopher (Alison Cullen); daughter Monica; daughter Ruth (Joel) Okamoto; and five grandsons: Ross, Kyle, Jacob, Peter and Thomas; all living in the United States, as well as  his brother Michael, sister Susan, and brother James and their families living in England and France. 
A private cremation ceremony was held on July 2, 2021. A memorial service is planned at the Ethical Society of St. Louis for a later date.