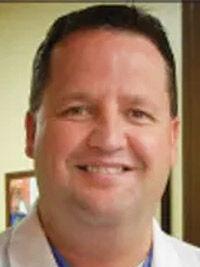 Though the company has only served Webster Groves clients out of its new location at 7509 Big Bend Blvd. since 2020, BK Podiatry Centers LLC has been offering comprehensive foot and ankle care for over 20 years. Webster resident Dr. Brian Broadhead is pleased to offer podiatry services to the area, alongside partners Dr. Karl Collins and Dr. Erica Torgrude.
"Podiatry is a great profession that aims to help patients walk and run pain free and meet the needs and concerns of the individual," said Broadhead.
BK Podiatry offers state of the art podiatry services and technologies, including digital x-rays, newest surgical techniques and custom-made orthotics. Since acquiring the business, Broadhead has advanced the imaging technology available to help diagnose and treat foot and ankle conditions.
"I derive the most satisfaction in my profession from helping patients return to a healthy, pain-free life," said Broadhead.
Customers have taken notice of BK Podiatry's friendly doctors and service, too.
"Dr. Broadhead is the best. Always greets you with a smile and has a great personality. He takes good care of my 97-year-old dad," said Salvatore Capritta.
"Dr. Collins did a wonderful job explaining my diagnosis and treatment options. He is efficient and friendly," said Barbara Ellis.
Make an appointment today at BK Podiatry. We welcome new patients.

7509 Big Bend Blvd.
Webster Groves • 314-961-3113