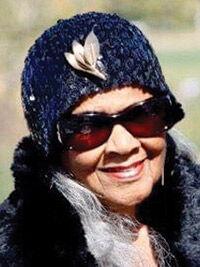 Dungy, Florence P., of Webster Groves, was born May, 5, 1929 in Webster Groves, Missouri, to George Walker and Gladys Mitchell, and entered into rest Saturday, Dec. 19, 2020, at her home in Webster Groves. She was 91. 
Mrs. Dungy attended school in Webster Groves and graduated from Douglass High School in 1947. 
Mrs. Dungy was a devout Christian who always relied on her faith, and was a long-time member of Mt. Zion Missionary Baptist Church. Despite not having children of her own, she raised many children throughout her life. Florence loved everyone she met, especially the children she took care of, and everyone loved her back. 
Survivors include her cousins Carl Walker, Linda Lockhart and Cornelia Levels, and a host of nieces, nephews, cousins and loving friends. 
Memorial donations may be made to St. Louis Society for the Blind and Visually Impaired.