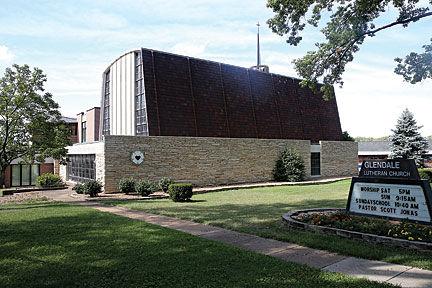 Seventy five years ago, in the spring of 1943, a small group of Glendale residents met at a nearby home to discuss the formation of a Lutheran church in the city of Glendale.
From this beginning, in the very same home, the congregation was officially organized when 18 members were communed into the faith. Ties to the community continued to grow when the first worship service, attended by 65 parishioners, was held at North Glendale School on Sappington Road that same year. The school continued to be the location of future Sunday services along with Sunday School and Bible classes up to June of 1949. During this six year span a 2 1/2 acre site not too far from the school was purchased and a building was erected which would serve as the site for future services until the Parish House was finally constructed in 1956.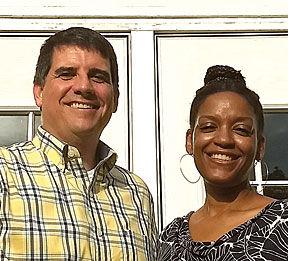 A second and more personal connection to the Glendale community took place during the World War II years when a publication, INKLINKS, was produced by church members and sent to Glendale service men and women. The newsletter contained neighborhood news along with responses from those receiving the publication.
Roger Zimmerman served and later went on to be elected mayor of Glendale from 1977-1989. Both Mr. Zimmerman and his wife, Eunice, went on to be longtime faithful members of Glendale Lutheran Church. Mr. Zimmerman died in 2011.
A more recent connection to the Glendale community took place this summer when church members "answered the call " to provide the location for the 2018 Glendale Jazz Fest. It is estimated that close to 3,000 attended the successful event.
All but completing the symmetry between Glendale Lutheran Church and North Glendale Elementary, where many early services were held, was the awarding of a monetary gift to the school which will to be used to augment its summer reading program. The gift was accepted by Principal Massa Massenburg at an early fall Sunday service.
"Glendale Lutheran Church has enjoyed 75 years of a positive association with the Glendale community and looks to the future for this relationship to continue and prosper for many years to come.," said Pastor Scott Jonas.
Neighbors in both in Glendale and in the surrounding communities are invited to attend the 75th Anniversary Service of Celebration on Sunday, Nov. 11, beginning at 9:15 a.m. Glendale Lutheran Church is located just down the street from North Glendale Elementary School at 1365 N. Sappington Road.
Information provided by Glendale Lutheran Church.