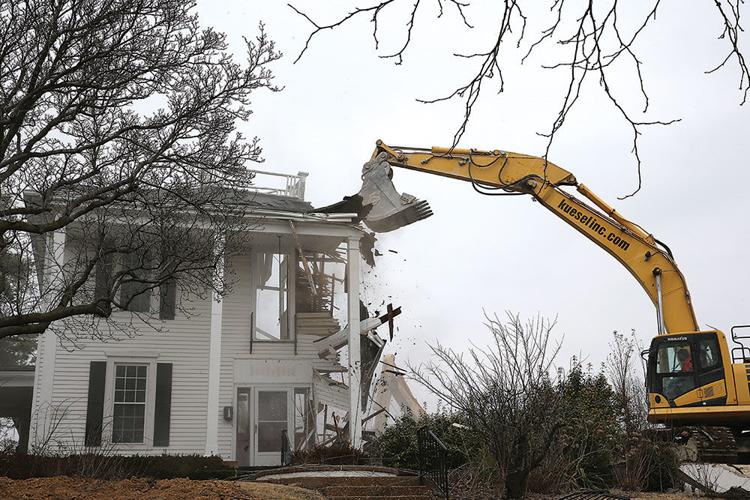 A demolition crew last week leveled the old Gerber Chapel at 23 W. Lockwood Ave. in Old Webster. The funeral home had been vacant since 2016. Gerber Chapel was owned, and later managed, by Don Gerber since 1961.
The Colonial-style building that housed the funeral home dates to 1865 and was the home of Nathan Allen. In the 1930s, the McLaughlin family converted the house from a private residence to a combined residence and funeral home.
The Regions Bank project, to include retail space, was approved by the Webster Groves City Council in October of last year. There was some opposition to the project, with critics noting that four banks already exist within two blocks of the project. Several members of the city council, including Mayor Gerry Welch, said that while a new bank was not their first choice for the property, it was time to fill the long-vacant space.
Resident Barbara Hemphill called the original building "a historically significant structure," and hoped for a better use of the Nathan Allen home.
The Historic Preservation Commission issued the demolition permit.