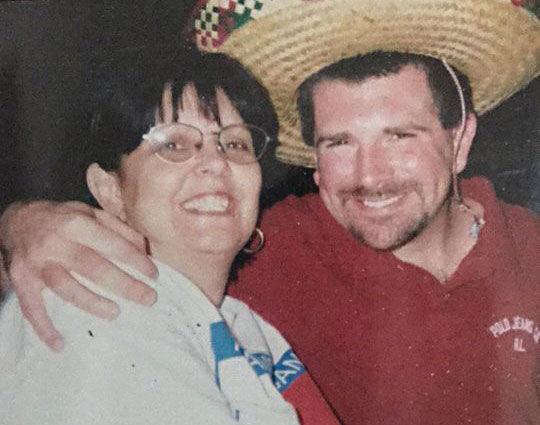 Less than 48 hours before Karen Arnold was found shot to death in her Kirkwood apartment, she had gone to police with information she believed would lead to the killer in her grandson's unsolved murder.
The night before she was killed, Arnold feared for her safety because of the information she had given law enforcement, according to her younger brother Bill Arnold.
Karen Arnold's brother, along with several other relatives, believe she and her grandson were killed by the same person a little more than a year apart.
"I think she had some pretty good leads ... and then they did this to silence her," said Bill Arnold, 50, of Wentzville.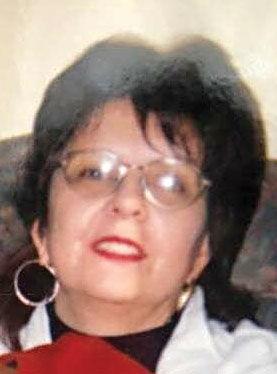 Karen Arnold, 64, was found dead inside the front room of her apartment in Meacham Park on Wednesday, Dec. 5. Police were called to the 1200 block of Rockridge Place at about 8:30 a.m. She lived in the Townhomes at Stonecrest.
A friend of Karen Arnold found the back door of her apartment kicked in and Karen Arnold dead inside, according to her brother. Police have released very little information in the week since her death.
Many of Karen Arnold's family members and friends believe her killing is directly related to the 2017 murder of her 19-year-old grandson Shelbyon Polk.
Karen Arnold, who had five children and 15 grandchildren, had been working tirelessly to find her grandson's killer since he was found shot to death on Thanksgiving Day in 2017. Police discovered Polk's body in the yard of a vacant residence in the 2600 block of Burd Street in the city of St. Louis on Nov. 23, 2017.
Polk's homicide remains unsolved. Karen Arnold posted photos of her grandson regularly on social media, and pleaded for anyone with information about his death to contact police.
"She was persistent (in trying to find Polk's killer)," Bill Arnold said. "She knew she was in danger because of it, but she wasn't going to stop. She was constantly talking about different leads and who she thought was responsible. She had studied criminal justice and actually knew a lot about the law, so she was kind of being like a detective."
Bill Arnold said there is no doubt in his mind that his sister's meeting with police on Dec. 3 led to her murder two days later.
"She was getting some new leads, and I think that's why they came after her," he said. "She had recently gone to police with a new lead on Monday – she said she had gotten a name (of the killer) that confirmed what she believed."
Bill Arnold said police warned his sister to be careful. He said she had a friend stay at her apartment with her on Monday night.
"I was worried about her and I told her to come out and stay with me when I talked to her on Tuesday night. She said, 'That's probably what I'll do if I feel like I need to, but I think I'm OK for now,'" Bill Arnold said.
Less than 12 hours later, she was dead.
Karen Arnold's death marks the third time the family has been shattered by gun violence. Two years prior to her grandson's murder, his father, 35-year-old Shelby Polk, was shot and killed outside of Cuz's bar in Soulard on July 19, 2015. But the family does not believe there's any connection between his death and his son's murder or Karen Arnold's killing.
"She Liked To Help People"
Bill Arnold said his older sister not only looked out for him as they were growing up, but always looked out for others.
"She always enjoyed helping people," he said. "Even if I had a friend who needed help with something, she'd offer to help."
She was interested in criminal justice and took classes to learn more about how the court system worked, Bill Arnold said, adding that she briefly served as a St. Louis County correctional officer several years ago. He said she spent most of her career as a secretary in the health care field. After retiring, she poured all of her energy into helping raise several of her grandchildren.
Bill Arnold said he and his sister enjoyed going out to eat together.
"Our favorite place was Chevy's – we loved the chips and salsa there," he said.
Karen Arnold was a 1972 graduate of Riverview Gardens High School. She lived much of her adult life in the Tower Grove area, but moved to Kirkwood a little over two years ago.
Karen Arnold was a fixture in both the Kirkwood and Tower Grove neighborhoods where she lived. Her family and friends have more questions than answers, but say they will keep fighting to get justice for Karen Arnold and her grandson. They implore anyone with information about either of the murders to call police.
The Kirkwood Police Department is also asking anyone with information related to the case to call 314-822-5858 and speak with the Detective Bureau.
Bill Arnold said the family will hold a small, private funeral for Karen Arnold. The family is not disclosing details of the funeral arrangements due to safety concerns.