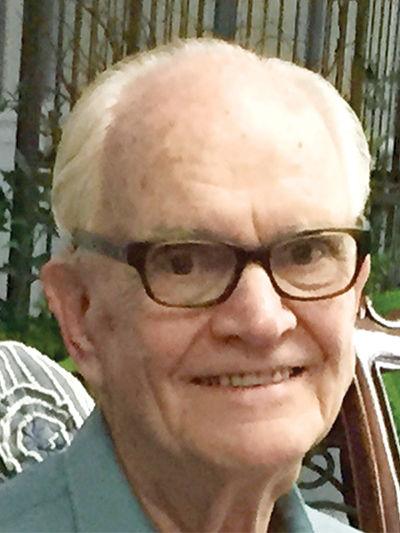 Kirchherr, Eugene C., a professor emeritus of Western Michigan University who taught in the school's geography department for 37 years, died Jan. 1, 2020, in St. Louis. He was 91.
Dr. Kirchherr was born Dec. 12, 1928, in Chicago, the first natural-born American citizen in his family. He earned his bachelor's degree in education at Chicago Teachers College (now Chicago State University) in 1950, and his master's and doctoral degrees in geography from Northwestern University in 1951 and 1959 respectively. A Korean War veteran, he taught recruits at Fort Richardson in Anchorage, Alaska, returning to Chicago after two years of service in 1953. He was hired as a geography instructor at WMU in Kalamazoo, Michigan, in 1957, and had become a full professor before retiring from there in 1994.
An expert in sub-Saharan Africa, Dr. Kirchherr wrote the reference books "Abyssinia to Zona al Sur del Draa: An Index to the Political Units of Africa" and "Place Names in Africa, 1935-1986: A Political Gazetteer." He also specialized in urban planning, and wrote his 1959 dissertation on airport land use in the Chicago area. Dr. Kirchherr was a visiting professor abroad three times: in Accra, Ghana, in 1962; Glasgow, Scotland, from 1966-67; and Ile-Ife, Nigeria, from 1970-71. He also served as WMU's Faculty Senate vice president and president in the mid-1960s.
After his retirement, Dr. Kirchherr moved to the St. Louis area, where he was a beloved charter resident of the Cape Albeon senior living community and its men's group for over 20 years. Dr. Kirchherr was an avid bowler, golfer and photographer who loved old movies and playing the piano, and he was a lifelong fan of the Chicago Cubs baseball team.
Dr. Kirchherr was preceded in death by his wife, Eunice (Johnson) Kirchherr; parents, Christian Kirchherr and Sophie (Schumacher) Kirchherr; and brothers, William (Clara) Kirchherr and Walter (Martha) Kirchherr. He is survived by his children, Gary (Ruth) Kirchherr and Diane (Donald) Richardson; grandchildren, Lisa and Sarah Kirchherr, and Laura (Steve Pelech), Charles and Robert Richardson; sister-in-law and her husband, Bernice (Johnson) and Norman Koglin; and a niece, five nephews, and many great-nieces and great-nephews.