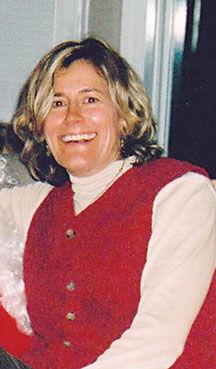 Eckhout, Elizabeth "Libby" Cook. Libby was fortified with the Sacraments of the Holy Mother Church and on Nov. 11, 2018, went to her heavenly home after a five-year struggle with cancer.
She was the daughter of Elizabeth and the late Paul Cook. She is survived by brothers Paul (Linda), Mark and David (Sally); sisters Suzanne Pfeffer (Greg) and Carolyn Stack; dear aunt and great-aunt to Nick, Matt, Mary Elizabeth, Brett, Ryan, Katie, Andrew, Alex, Daniel, Amy, Ashley, Josh, Wyatt and Bernadette; friend and cousin to many.
Libby earned both undergraduate and graduate degrees from the University of Missouri. As a CPA she had a distinguished career that expanded some 30 years. She adored animals and was an avid supporter of abandoned animals. Libby loved spending time with her nieces and nephews as they brought much joy to her life. She will be dearly missed by all.
Donations in her name may be made to the Animal Protective Association of St. Louis or the Cancer Care Center at Missouri Baptist Medical Center.
Visitation will be held on Friday, Nov. 16, 2018, from 10 a.m. until Mass at 11 a.m., at St. Peter Catholic Church, 243 W. Argonne Drive, Kirkwood, Missouri 63122. Interment will be at Oak Hill Cemetery. Family and friends can review and share stories, photos and condolences online at www.stlfuneral.com and follow details of this event and others in the community at www.facebook.com/stlchapelhill.