Five candidates will appear on the June 2 ballot to fill three open seats on the Kirkwood School District Board of Education. Terms are for three years.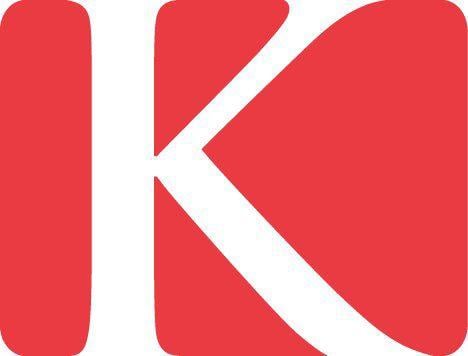 Three incumbent candidates are seeking reelection to the board: Chad Kavanaugh, Jennifer Pangborn and Julie Backer. Newcomers hoping to be elected are Nikole Shurn and Michael Kleckner. Names of candidates appear in ballot order.
In addition to those challenges presented by the pandemic, residents will be going to the polls on June 2 to determine the fate of a multi-million dollar expansion plan, a plan that includes building a new elementary school.
Chad Kavanaugh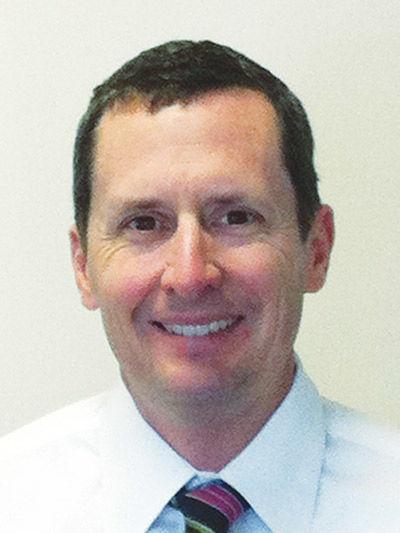 Chad Kavanaugh, 18 Garden Lane, is seeking a second term on the board of education. He is married and has three children, the youngest of whom attends Kirkwood High School. Kavanaugh has worked for Enterprise Holdings for 19 years.
He has served on the board of adjustment for the city of Kirkwood, is involved in the Boy Scouts of America, is a member of the Rotary Club of Kirkwood, and is a deacon and an elder at Kirkwood Presbyterian Church.
"The Kirkwood School District and all school districts face the multifaceted challenges of getting our kids back to school: the logistics, space adjustments, extracurricular activities, schedules and student needs will be enormous," Kavanaugh said.
"We all recognize the importance of our kids being in our buildings this fall and learning while balancing health and safety. The Kirkwood School District administration is working on all those plans while staying nimble and reactive to a very fluid situation right now."
Kavanaugh said that in addition to serving on the school board, his involvement in other service organizations provide him with a multifaceted perspective of how both the school district and the community work. Much of service involved fundraising and volunteer activities on behalf of Kirkwood schools.
Kavanaugh, a resident of the school district for over 25 years, said a top priority for the upcoming school year will be the transition to the new district superintendent, David Ulrich. This comes at a time when the district must "address current and future enrollment challenges relative to our facilities and classrooms. I will listen to the community and find common ground," Kavanaugh said.
Jennifer Pangborn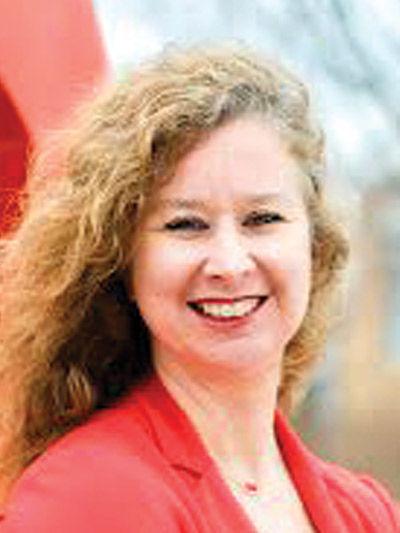 Jennifer Pangborn, 1519 Coulter Forest, graduated from Washington University with a master's of science in construction management and now works as an engineer and community planner with WSP | Parsons Brinckerhoff.
Since elected in 2017, Pangborn has served on numerous committees, including representing the Kirkwood School District as a delegate to the Missouri School Board Association. She currently serves as vice president of the Kirkwood School District Board of Education.
"The challenging times we are living in now will impact our students' education in the future. The social emotional and mental health of our kids must be at the forefront of all decisions moving forward," Pangborn said. "I believe the school board will need to be looking at policy changes for curriculum and student needs, procedural changes for flexibility in the classrooms, and more advocacy at the state level for funding and local control to do what is best for Kirkwood."
Pangborn said that in 2018 she advocated restarting the district's safety and security committee to ensure student safety was being discussed. She said the district quickly identified and addressed safety issues.
"The last three years on the Kirkwood School Board have been busy. I've spent time learning about our district, understanding our strategic plan and, most important, focusing on students.," Pangborn said.
Pangborn said she has collaborated with teachers to ensure the district is providing resources to students and to address not only their educational needs, but also their social and emotional needs.
"As a mom of three young boys, I promise to always keep our students at the forefront of all my decision making," she said. "Our district has a lot going on, and knowledge of the board and district, ethical board members, and someone who has a unique background in engineering and community planning will ensure our students needs are met and our tax dollars are used wisely."
Nikole Shurn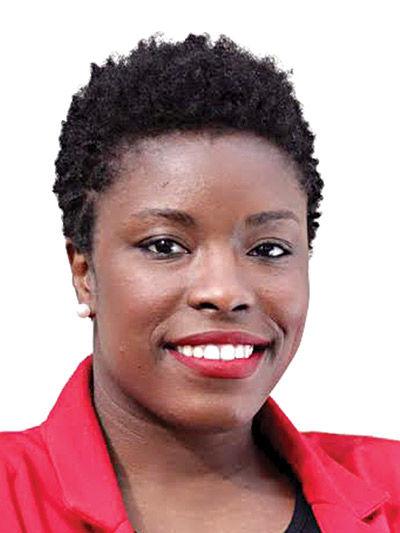 Nikole Shurn, 555 W. Essex Ave., is a former middle and high school English language arts teacher for St. Louis Public Schools. She currently holds the position of Wyman Wrap Around Services building director for the University City School District, where she is responsible for assessing student needs and addressing those needs by identifying community resources that will assist in student achievement.
The 1996 Kirkwood High School graduate holds a B.S. degree in business marketing from Kentucky State University, a master's in media communications from Webster University, and a master's in secondary education.
She has over 20 years of combined experience in the areas of nonprofit, education, corporate and entrepreneurship, and touts herself as the only candidate in the race with a background in education.
"I strongly believe now more than ever we need a school board member who is currently working in education and understands what it will take to ensure that kids' needs are being met when we come back to school," Shurn said. "While we may not know what returning to school in the fall will look like, what I do know is that as an innovative thinker and a committed educator, students will always come first, with compassion, ethics and transparency leading the way — making this transition back to normal as comfortable and safe as possible."
Shurn supports Prop S on the June 2 ballot, saying that makeshift classrooms in storage closets is not in the best interests of students.
"Prop S is very important, but looking back on academic excellence we need to concentrate on the achievement gap and how we can help close that as well," Shurn said.
As a Kirkwood school board member, Shurn said she would commit to fighting for academic excellence for all students. She said she would hold the district accountable for doing the work to close the achievement gap by evaluating the Kirkwood School District Task Force to Eliminate the Achievement Gap.
"That was created in 2016 but has yet to be implemented, from talk to action," she said.
Shurn said she would work to ensure that social and emotional needs of students are being met.
"Kirkwood loses one too many students every year to suicide, and some children in elementary schools are suffering from anxiety. We must make sure that our students are happy and well so that they can learn," she said.
Julie Backer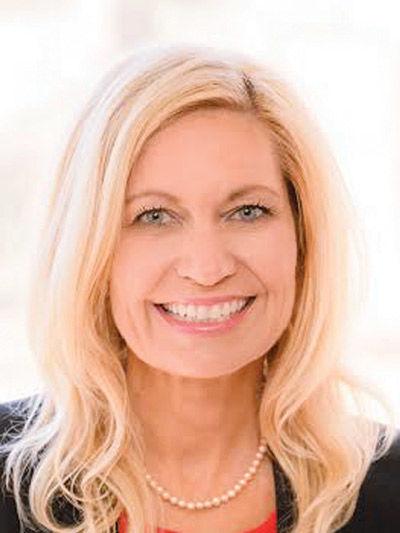 Julie Backer, 701 Cranbrook Drive, is seeking a third term on the board of education, having been first elected to the board in 2014. The 20-year resident of Kirkwood and mother of four works as a real estate agent.
Backer moved to Kirkwood in May of 2001, before Luke, her oldest child, started kindergarten at Tillman. Luke is a 2014 graduate of Kirkwood High School, son Ben is a 2017 graduate of Kirkwood, daughter Grace is attending Kirkwood High School in the alternative Living Skills Program and Owen is a freshman at Kirkwood High School.
Backer serves as Kirkwood's delegate to the Special School District's Governing Council. She has been involved with the Opportunity Gap Task Force and Every Child Promise. She served on the Wellness Committee advocating for mental health initiatives in the district.
"I am particularly proud of my leadership to establish the first autism support classroom in the district. I take a lot of pride in the work that our board does, and in our community," she said.
In her six years on the board, Backer has served on most every committee. She was board secretary for two years.
"The number one job of the school district is to educate our students. In these times that job has become more challenging than we could have imagined," Backer said. "I am grateful we live in a supportive community with many resources, but navigating this challenge is going to take the collaboration of the superintendent, the school board, parents and teachers, as well as the community."
Backer has stated that an attempt by some board members to censure her earlier this year was in "retaliation" to her vocal opposition to Prop S on the June 2 ballot. While Backer concedes that the district has overcrowding problems that need immediate attention, she said public feedback told her that plans to construct a new school seemed rushed.
"I was always uncomfortable with the timing of Prop S. I advocated for putting it on the ballot in August. I felt it was risky to put this on the ballot. If you put something like this on the ballot you have to be confident it will pass," Backer said.
Backer said if reelected she will continue to listen and serve all members of the district.
"I take my role on the school board very seriously and I am never too busy to sit down and talk with anyone about absolutely any concern they may have," she said.
Michael Kleckner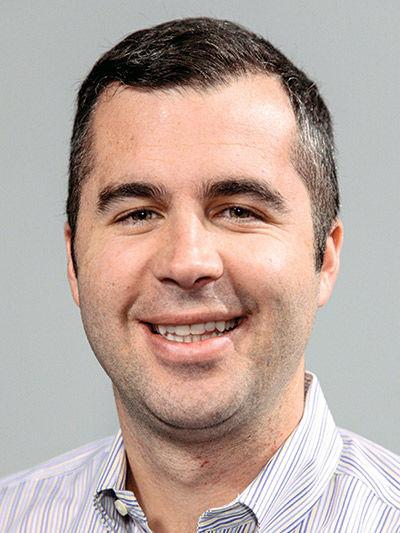 Michael Kleckner, 634 Gaslite Lane, works as an executive producer at 90 Degrees West, a video production and motion media firm. The 32-year-old is married, has two children, and has lived in the school district for nine years.
From 2016 through 2019 Kleckner worked as an Adventure Club educator and as a certified substitute teacher.
"I have been a substitute teacher at all five elementary schools, both middle schools, and even worked in the Discovery Room at the Kirkwood Early Childhood Center," Kleckner said. "My experience includes various grade levels and a significant amount of time working with Special School District students. My priorities and perspectives derive from my first-hand experience working with kids and alongside teachers."
Kleckner said the district faces a number of challenges, including issues related to the Coronavirus.
"This situation is extremely fluid. But the good news is we learn more about the virus with every day that goes by. My hope is that we know enough by this upcoming school year to safely get the kids back to school," he said. "The value of social interaction with peers has become extremely apparent with recent events."
At a candidate forum earlier this year, Kleckner said that while he agrees there needs to be a temporary solution to school overcrowding, he is opposed to Prop S and its call for construction of a new school.
"Residents are worried about flooding and water runoff (from construction of a new school), and while there is no tax increase with Prop S, I believe there will be a tax increase needed by 2026. If we go down this path without doing our due diligence it could put us in a tough spot," Kleckner said.
If elected, Kleckner said he will work to ensure student safety and reevaluate the use of technology inside classrooms. He said he will propose an in-house trade program at the high school, and will work to prepare graduates "to handle anything that life throws their way."