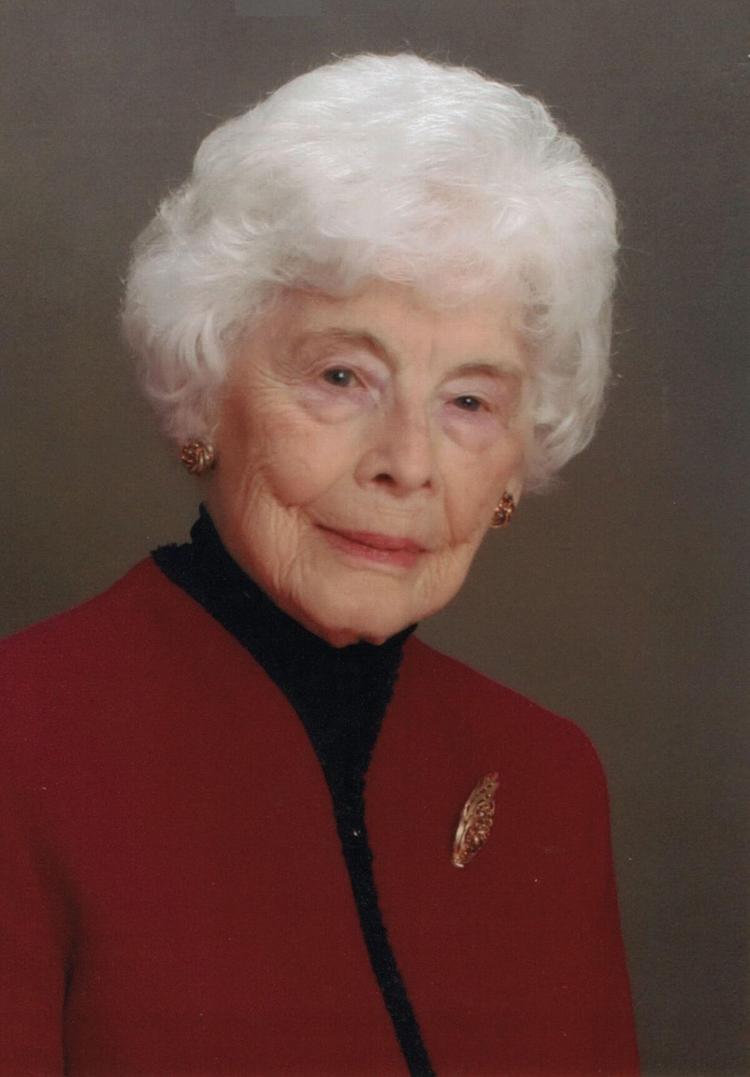 Hacker, Eileen (nee Smith), formerly of Warson Woods, Missouri, died on Tuesday, May 26, 2020, having recently celebrated her 100th birthday with family.
Eileen was a graduate of the University of Missouri's Sinclair School of Nursing, teaching nursing at Deaconess Hospital during World War II, serving roles in community nursing in southeast Missouri and Kansas City, and serving on the board of the American Red Cross in several communities. Developing First Ladies programs, she became a member of the Missouri State Historical Society's Speakers Bureau.
A consummate volunteer, Eileen served on the board of Manor Grove in Kirkwood and held various offices at Webster Groves Presbyterian Church, including serving as president of the Women's Association. She received the Woman of Distinction Award from the MAC (Missouri Athletic Club) for her various accomplishments. Eileen was also a DAR (Daughters of the American Revolution) and P.E.O. member.
Preceding her in death was husband Col. Alden Hacker U.S.A. Ret. She leaves daughter Deborah Hacker Serra (James); granddaughter Jennifer Guidry (John); great-granddaughter Samantha; sister Marilyn Otto (Don); niece Terri Parker (Dennis); and nephew Regan Roemer (Nancy).
Due to the COVID-19 pandemic, there will be a memorial service at a later date. Interment at Jefferson Barracks National Cemetery. If desired, contributions may be made to the University of Missouri Sinclair School of Nursing Rural Clinic Fund. Family served by Hoffmeister Colonial Mortuary.