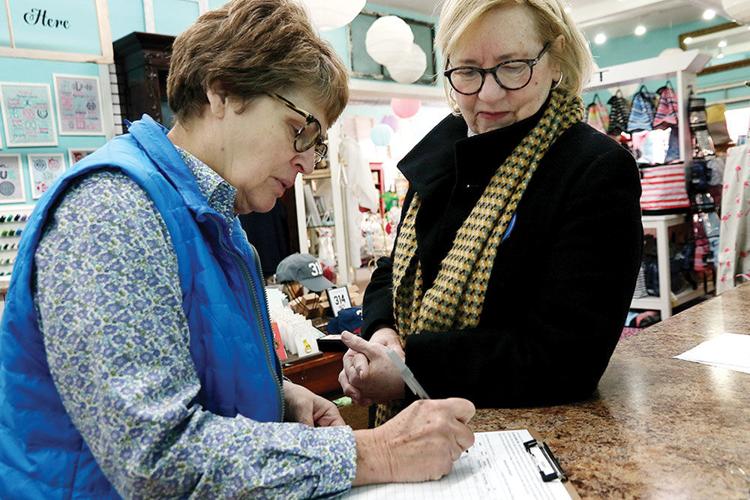 A critical study of the Better Together plan for city-county merger has area officials and volunteers fired up in an effort to derail it. The plan would go to state voters in November 2020.
The analysis by Terry Jones, a public policy expert and political science professor at the University of Missouri-St. Louis, calls the merger plan "a path to an illegitimate and dysfunctional government." Jones backs up his charge with a 10-point rejection of the plan.
"This is the most drastic change in local government structure ever proposed in the United States," said Jones. "It is also the most undemocratic. This differs from what has happened in cities like Indianapolis or Louisville by a totally different order of magnitude."
Former Crestwood Mayor James Brasfield is among those who have been taking signatures for a petition to establish a Board of Freeholders that would offer an alternative plan. He said the Jones report is a motivating factor for his personal efforts on the issue.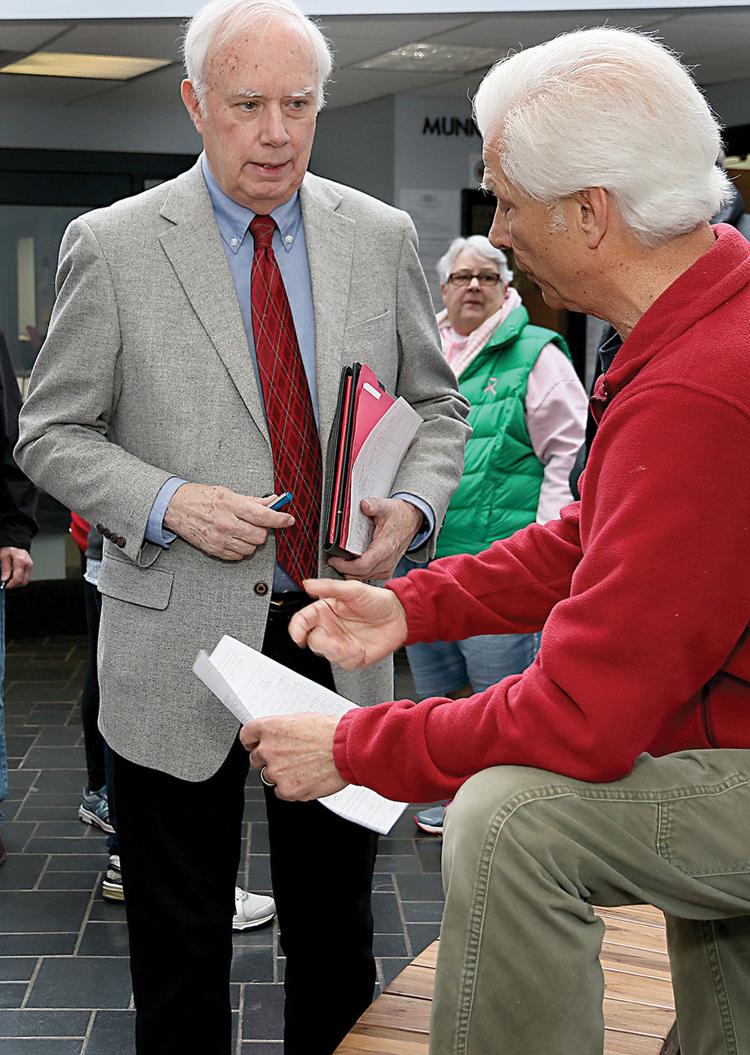 "The Freeholders are a public body that must deliberate in public and make their plan available for 90 days of public comments. It must be voted on locally in St. Louis city and county, " said Brasfield, president of Cities Strong.
"Better Together selected a path to consolidation that was put together in secret; that has provided no real opportunity for public comment; and, the vote will be taken statewide rather than decided by the voters of the city and county," Brasfield noted.
Brasfield was recently joined by Crestwood officials and Sunset Hills Mayor Pat Fribis in obtaining petition signatures for an alternative Freeholders' plan. Webster Groves Mayor Gerry Welch, a past president of the St. Louis County Municipal League and vice president of Cities Strong, was on the sidewalks of Webster Groves this week collecting signatures.
Welch said town hall meetings are in the making for Webster Groves, Kirkwood and Rock Hill to inform residents about the Better Together plan and how it would affect them.
"Without any participation in the Better Together plan, Webster Groves, Kirkwood, Rock Hill – and every other viable city that has been a bedrock of the good life in St. Louis – will be no more," said Welch. "We will be history if their plan passes.
"The public assets we have paid for, and most of the taxes we have voted for, will no longer belong to Webster Groves but will go to a Metro City," added Welch. "Our police cars, snow plows, equipment and more will be appropriated for a large, new government."
Low Information Voters
Jones said Better Together is counting on "low information voters" with its petition campaign to get on the state ballot; then, to pass the plan statewide on Nov. 3, 2020. Jones said Welch and the county's Municipal League have their work cut out for them to counter Better Together's proposal.
"This can all be very confusing for voters in the city and the county, and they could become complacent that it is likely to be defeated," said Jones. "At the state level, most Missouri residents are not likely to pay much attention to an issue that is all about St. Louis.
"However, low-information voters can be swayed in the last weeks leading up to a 2020 vote," added Jones. "A direct mail campaign and lots of TV advertising in the last few weeks can convince low-information voters that they need to pass the BT plan to save Missouri's largest metropolitan area."
In his critical analysis of the Better Together plan, Jones emphasized it:
• Eliminates all cities, and transforms them into "municipal districts" with limited authority to provide services. The districts can be disbanded in the future. Their taxing and budget authority are limited, and their control over zoning can be overturned.
• Dictates the number and titles of elected executives (mayor, assessor and prosecutor). The size of the legislative branch – 33 members – also has been dictated by Better Together rather than having city and county residents decide these aspects of governance.
• Calls for a multi-year transition period in which the chief executive will be the current county executive whose term will be extended beyond the end of his current term without an election.
"This creates an unelected executive to preside over the transition to a new government," said Brasfield. "This is a gross violation of the democratic principle that elected officials are elected for a fixed term, and subject to the judgment of the voters before an additional term of office."
Better Together Advocates
Better Together supporters argue their plan will save tax dollars with its efficiency and will streamline governance by ending a patchwork of 88 cities within St. Louis County. They dispute that their plan was cooked up behind closed doors and note more than one-half dozen public meetings slated for airing their proposal.
The next local one is set for April 3 at 6 p.m. in Sunset Hills at the LIUNA Event Center, 4532 S. Lindbergh Blvd.
Better Together advocates also will be canvassing in the area for signatures on their statewide petition for the ballot. Better Together will need more than 160,200 signatures to get their plan on the Missouri ballot.
The St. Louis County Municipal League has already launched its drive to gather 20,000 signatures in the city and county and hopes to have them by mid-April. The Municipal League's petition calls for establishing a 19-member Board of Freeholders. City and county voters would then vote on whatever proposal the board devises.
Welch and Brasfield concede it's hard to know now what kind of plan a Freeholders Board will actually come up with. One idea is for St. Louis to become one of 89 cities within St. Louis County. This expanded county would then work for a better and stronger region under that governmental structure.
"The presumption is that if signatures are gathered and submitted by mid April, the Freeholders would have a plan prior to November 2020," Brasfield said. "It's true a Freeholders' plan would not get on the ballot by November 2020 when Better Together hopes for a vote on its plan. However, if there is a locally developed plan headed for the local ballot, that will be a powerful argument outstate to vote against the BT plan — and let our local voters here decide their future."