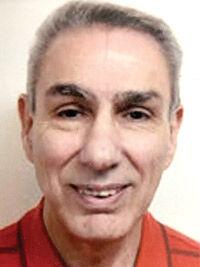 Mansour, Edward John, M.D., joined his parents John and Herminia, Aunt Pilar, and brother Tony in heaven on Friday, Dec. 18, 2020, in St. Louis, Missouri. He was born on Dec. 21, 1937, in Miami, Arizona, and became an Eagle Scout and co-captain of his award-winning high school football team. He graduated from the University of Arizona at Tucson and then from St. Louis University Medical School in 1964. He served in the U.S. Army in Vietnam, was a founding member of the Sacramento Medical Group, and practiced medicine for over 35 years in Sacramento, California. 
He is deeply missed by his loving partner/wife of 33 years, Carol Bannell. They loved Scottish country dancing and he wore his Cameron of Erracht kilt on his final journey. He was the beloved father of children Shawn (Erin) Mansour M.D. and Lisa (Jim) Smith; beloved grandfather of Madison, Cole, Kelsey, Tiffany, Hannah, Danielle and Jessica; and beloved great-grandfather of several great-grandchildren. He is also survived by his loving brother John (Bertha) and sister Rose; first cousins Robert (Diane) Zeinoun and Nick (Sharon) Mansour, M.D., Lillian Englert, Diane (Wally) Womble, Marlene (Ray) Steele, Osmond (Doreen) Fairfield; and many dear nieces, nephews and other relatives. He is also missed by Carol's child Melissa (Brett) and grandchildren Harrison and Thomas, and remembered for his service to Pack and Troop 314 and the Red Cross in St. Louis. 
Interment at sea and a memorial in Tucson, Arizona, will be held at a date to be determined. In lieu of flowers, donations can be made to the St. Louis University School of Medicine; the American Red Cross, St. Louis Area Chapter; or the Humane Society of Missouri, St. Louis.