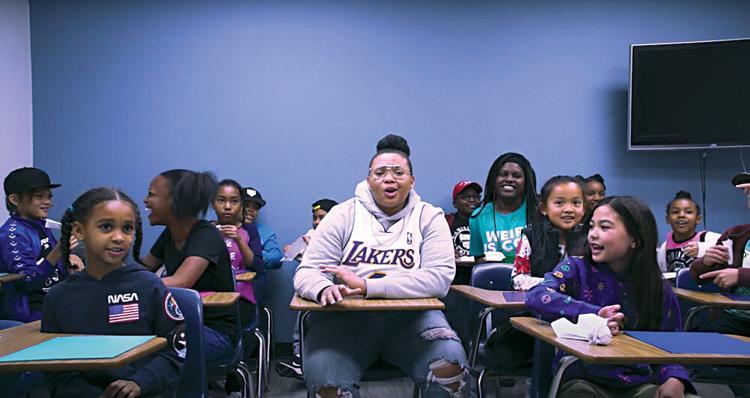 Dajae Williams wants to be combination of Bill Nye the Science Guy and TV star and hip-hop artist the Fresh Prince of Bel-Air.
At just 26 years old, Williams has already landed herself an engineering position at the NASA Jet Propulsion Laboratory (NASA JPL) in Pasadena, California.  The former  Kirkwood High School student-athlete abandoned a full-ride basketball scholarship to focus on her academic and career goals. She is a Black woman of the LGBTQ+ community who has risen to success in a field where few Black women are represented. As a musician, she blends hip-hop and science to educate children who otherwise may not have cared.
Williams is currently working out of her small, one-bedroom apartment in North Hollywood, which she shares with her partner. The few hours she can find away from her job at NASA are often spent responding to emails from fans and reporters, interviewing with journalists, or, if she's lucky, writing music.
In March of last year, Williams  released her first fully-produced music education video. As of Jan. 6, 2021, "Dajae Williams-Unit Conversions" has collected more than 156,000 views on YouTube.
"Unit Conversions" is the beginning of what Williams hopes to be a brand of educational music and non-music videos under the title "Listen Up Education." Her website warns, "Tell Kidz Bop and Disney to watch out!"
In her videos, Williams strives to create a sense of constant learning, stressing the fact that she herself is a "life-long student." She wants to foster interest in science, technology, engineering and math (STEM) among young Black students by presenting information in a context they understand and enjoy, such as hip-hop.
"I made it through a lot of hurdles, but I have a lot of peers who didn't," she said. "And I know if maybe this music was present when I was in sixth grade, seventh grade and eighth grade, I'd be at NASA with some of my friends."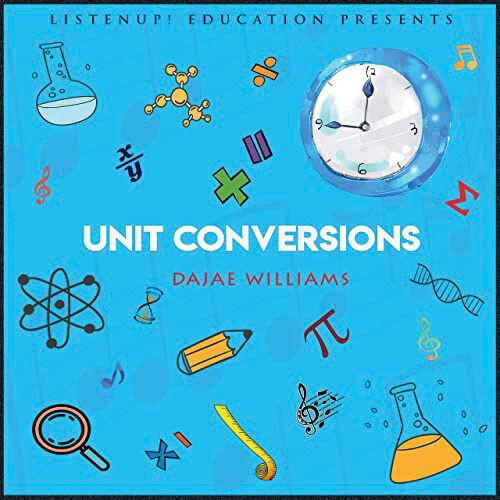 Williams didn't always love science, technology, engineering and math.  Growing up, she wanted to be a music producer. At family reunions, where talent shows were a staple, Williams used to rap alongside her cousins, one of whom was platinum-recording artist Russell Malloyd, otherwise known as "Pretty Russ."
"Malloyd used to write raps for me because I really wanted to rap, but I'd be like, 'Oh, I'm going to the store, tryna get a door.' Like, it was real wack," Williams said, laughing.  "But he wrote this rap for me, and I remember performing it.  I was like:
'I'm the D-A, J-A, straight to the E.  My papa's name is big dad, ya'll know him as Rodney. I like basketball, softball, I even like swimming.  When I make it to the pros I'm destined to make a million.'"
Williams grew up in The Grove neighborhood of St. Louis. She was eligible for the desegregation program and, starting in third grade, took the bus every morning to Kirkwood.  
It was at Nipher Middle School in the Kirkwood School District that Williams began realizing her aptitude for science and math. She was sitting in her seventh grade math class when the teacher handed back a test marked "100%" — a first for Williams.
"You know, you're used to being the underdog, you're used to being cracked on, you're not expected to do well ... and you kill it. You're the only one who gets 100% in the class. That's a good feeling," she said.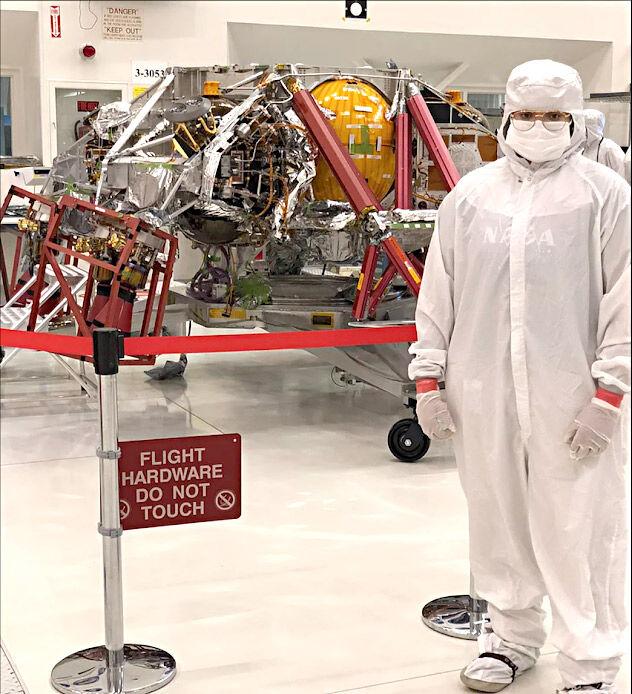 Williams consistently staying up until 1 a.m. doing schoolwork, often just to ensure she would get an A on a test. At the end of the year, she was excited to learn she had been recommended for Honors Geometry at Kirkwood High School. 
Excitement, however, turned to disappointment when she was told the recommendation had been a mistake. Williams asked if she could remain enrolled in the course, and the teacher agreed to her request.
At Kirkwood High School, Williams had the chance to combine education and music for the first time. As a sophomore, she and her classmates were assigned to write a song that would help them remember the quadratic formula.  The teacher played an example using a nursery rhyme, which Williams didn't care for.  
On the drive home, listening to Soulja Boi, Williams began trying to match the quadratic formula to the lyrics. Once home, she finished the task. When she presented her song to the class, they were shocked. They loved it.  
For the next few years, the small success stayed in the back of Williams' mind. She graduated from Kirkwood High School and then attended Missouri University of Science and Technology, playing basketball under a full scholarship. She lost her scholarship after taking an internship at Anheuser Busch, and was forced to leave Missouri S&T. 
Following a string of different jobs, she returned to Missouri S&T. During her senior year, she was selected for an internship at NASA JPL.
Through all of this, Williams had not forgotten the song she wrote back in her sophomore year of high school about the quadratic formula. It was her song's tenaciousness that made Williams realize the value her talents and passions could bring to students' lives.  
"I was self conscious about the music because it's nerdy," she said. "But I had to get over that and do some soul searching, and be like, 'You know, you would have needed this in middle school.'"
NASA offered Williams a job upon graduation. After moving to California and working fulltime for two years, Williams stepped into a professional studio for the first time in 2019. The result was "Unit Conversions," which has since become a YouTube sensation.
Williams and her partner have recently been packing for a move to Long Beach, California. Williams said the move will give her the physical and creative space she needs to continue working on her music. Her partner will have somewhere other than the bedroom to be during Williams' work calls. Williams said she hopes to record and release a "Listen Up Education" album before June.
At NASA, Williams is working with the training center to certify technicians while complying with COVID-19 guidelines. She recently proposed using virtual augmenting headsets to guide workers through the necessary processes. In her time there, Williams has also been a manufacturing and a quality engineer.
Despite the glamor of Los Angeles, Williams still finds time to come home to St. Louis. When this happens, it's cause for celebration.  Her mother now lives in Wentzville, but Williams has plenty of family across town. When she's here, she's "visiting a lot of houses." 
Williams's family is proud of all she's accomplished.
"They think it's like I done hit the jackpot already," she said. "Everybody's like, 'I'm waiting for my invite to the mansion!'  They think I'm Nelly already. I'm like, 'Ya'll, I'm not quite there yet. But we're getting there."